Cyberpunk Mob Boss
Completed:
May 2020
Role:
Conceptor, Sculpter, Modeler, Texturer
Obligation:
Academic
Type:
Game Ready 3D Model
Concepting
Constraints: I chose a prompt of working on a futuristic crime boss. He needed to be a huge hulking man with accessories that one might associate with a mob boss, but sci fi themed. Once I had selected a specific character to work on, I concepted out their body structure, cyberpunk type accessories/clothing, and color palettes.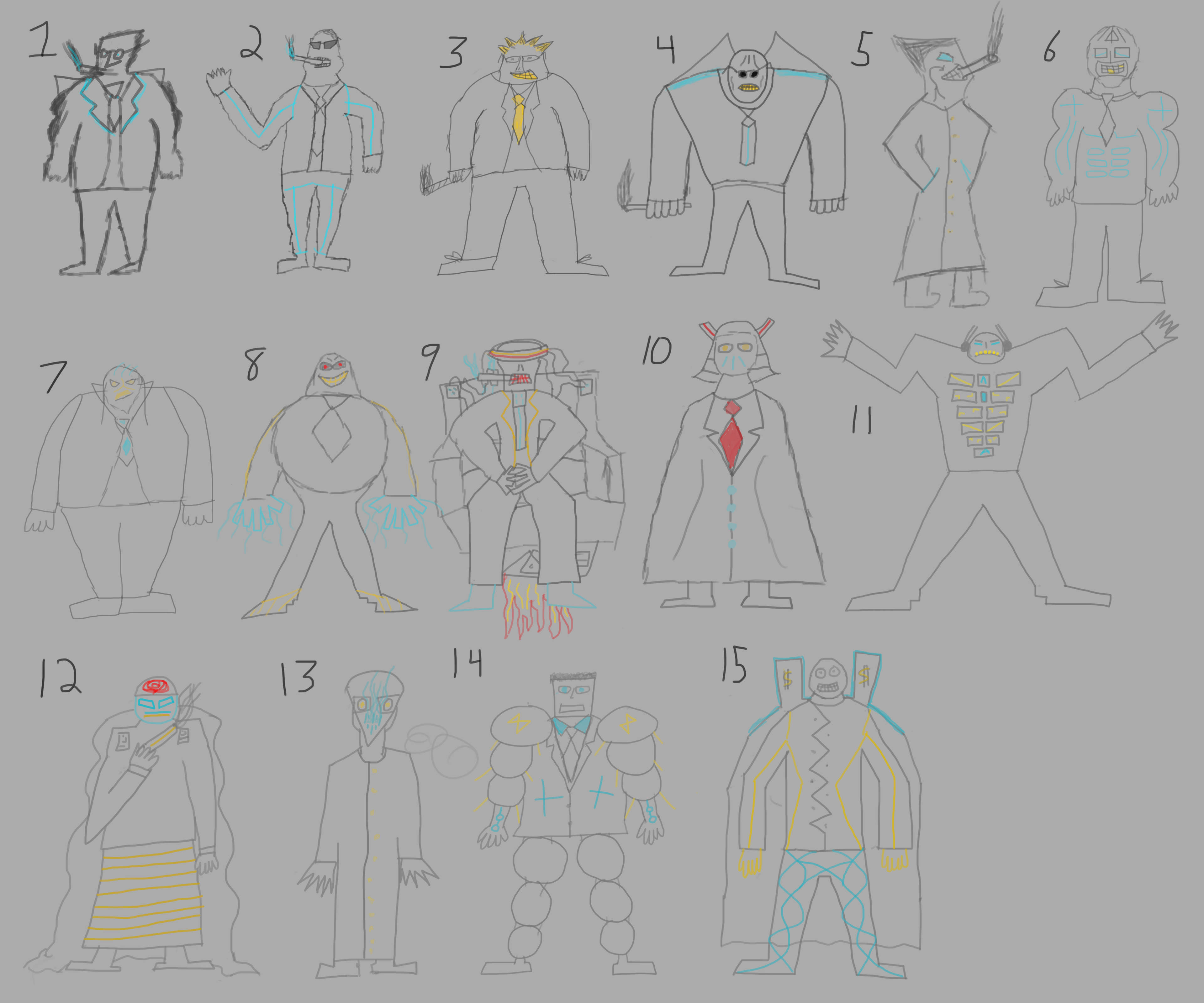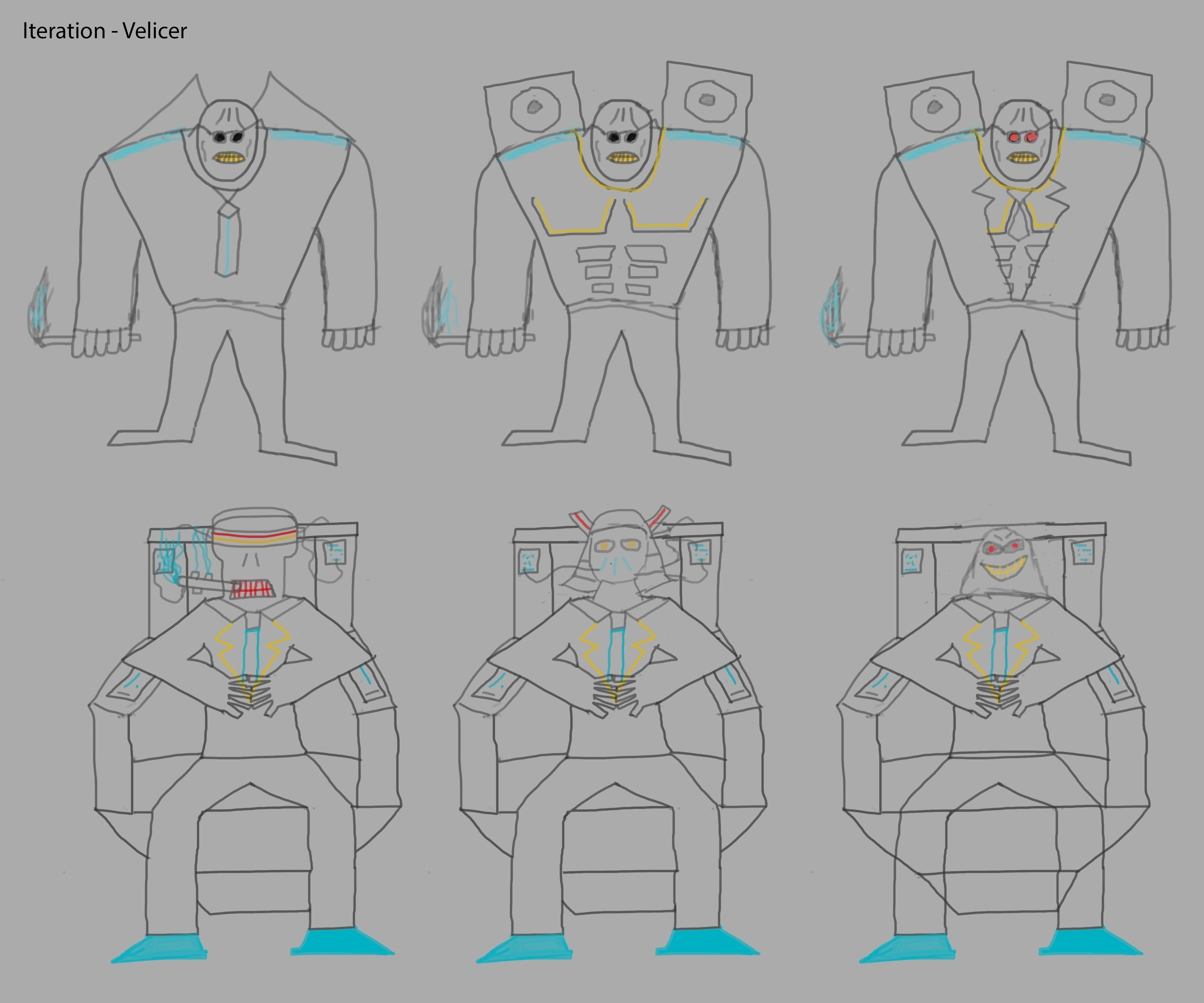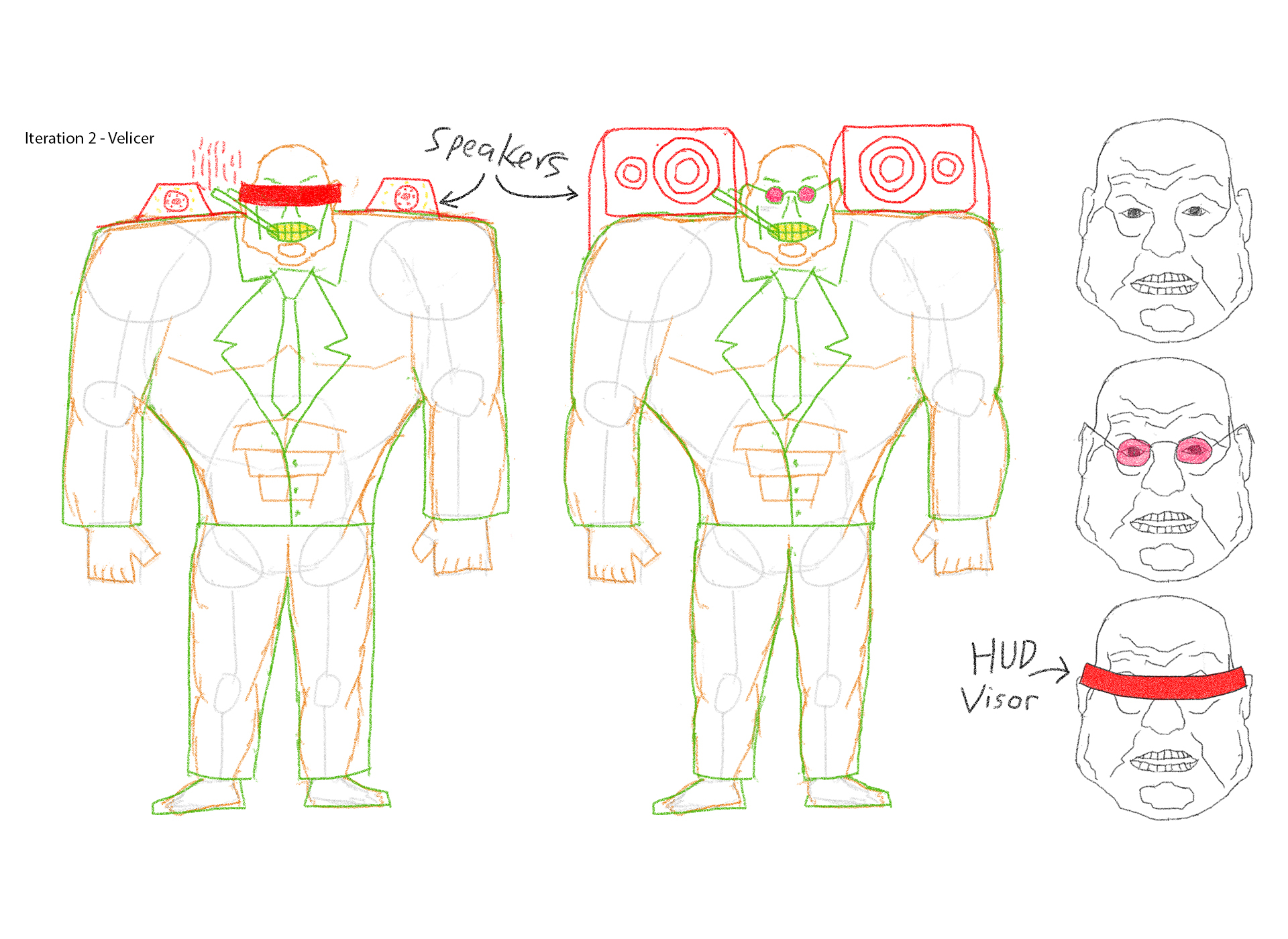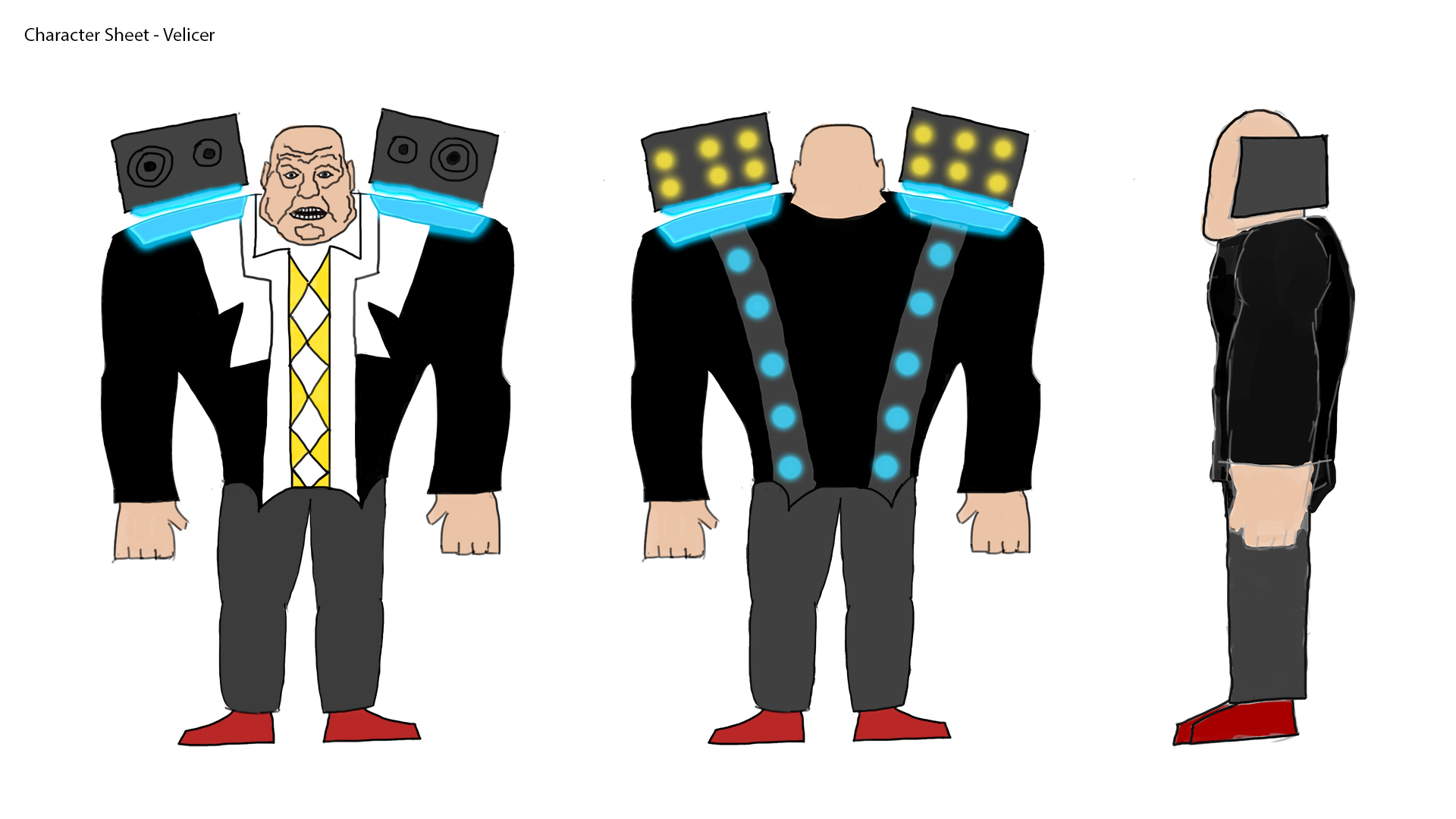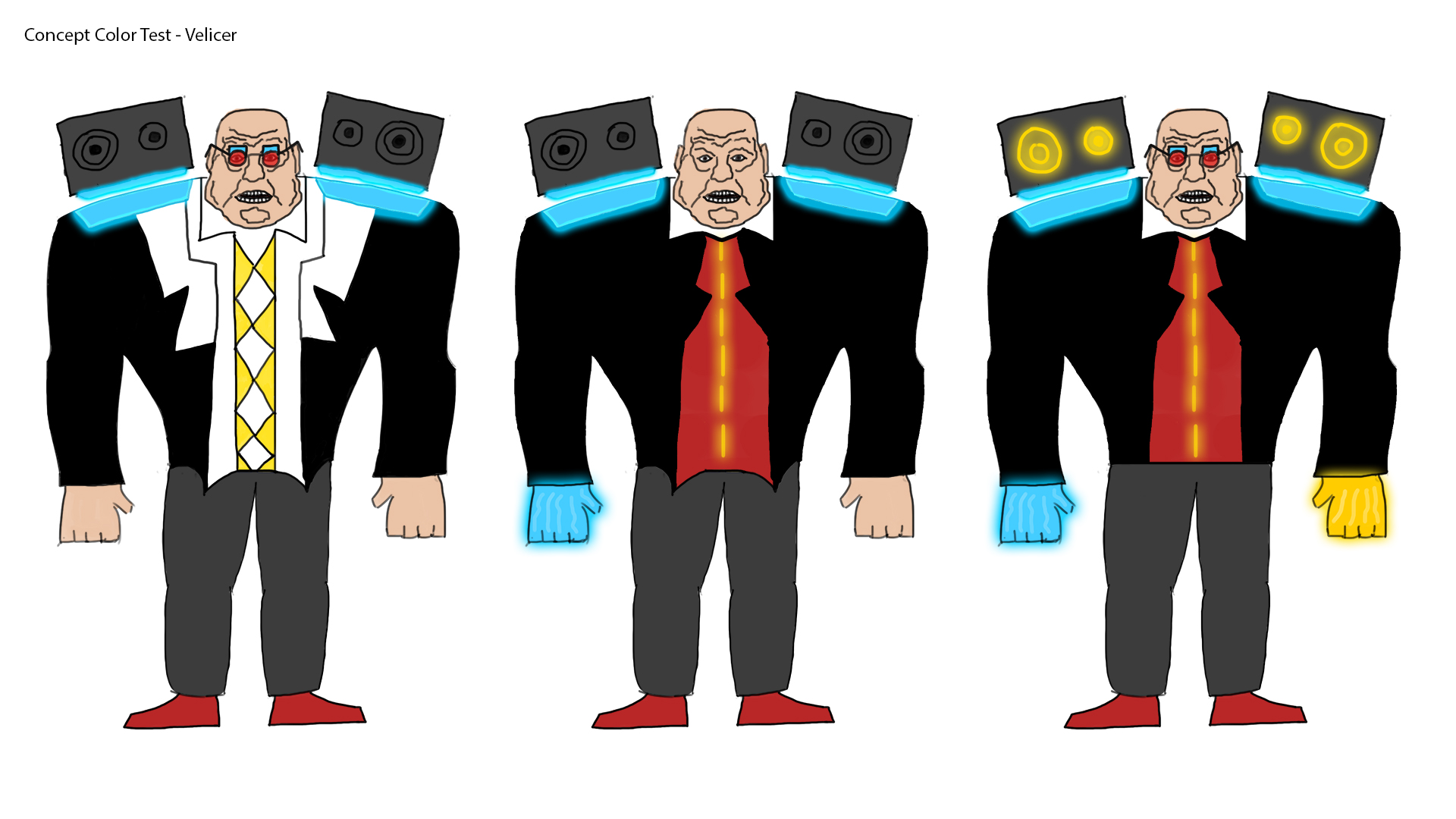 Reference
This was the reference I gathered before sculpting the model. My goal was to emulate a semi realistic art style with unrealistic proportions. I went with this art style because I was inspired by cartoonish mob boss proportions, but also liked the idea of a model with those proportions having somewhat realistic textures. Going into the project I knew that sculpting the model would be the most difficult task as it was my first time fully modeling a person, along with modeling with unrealistic proportions.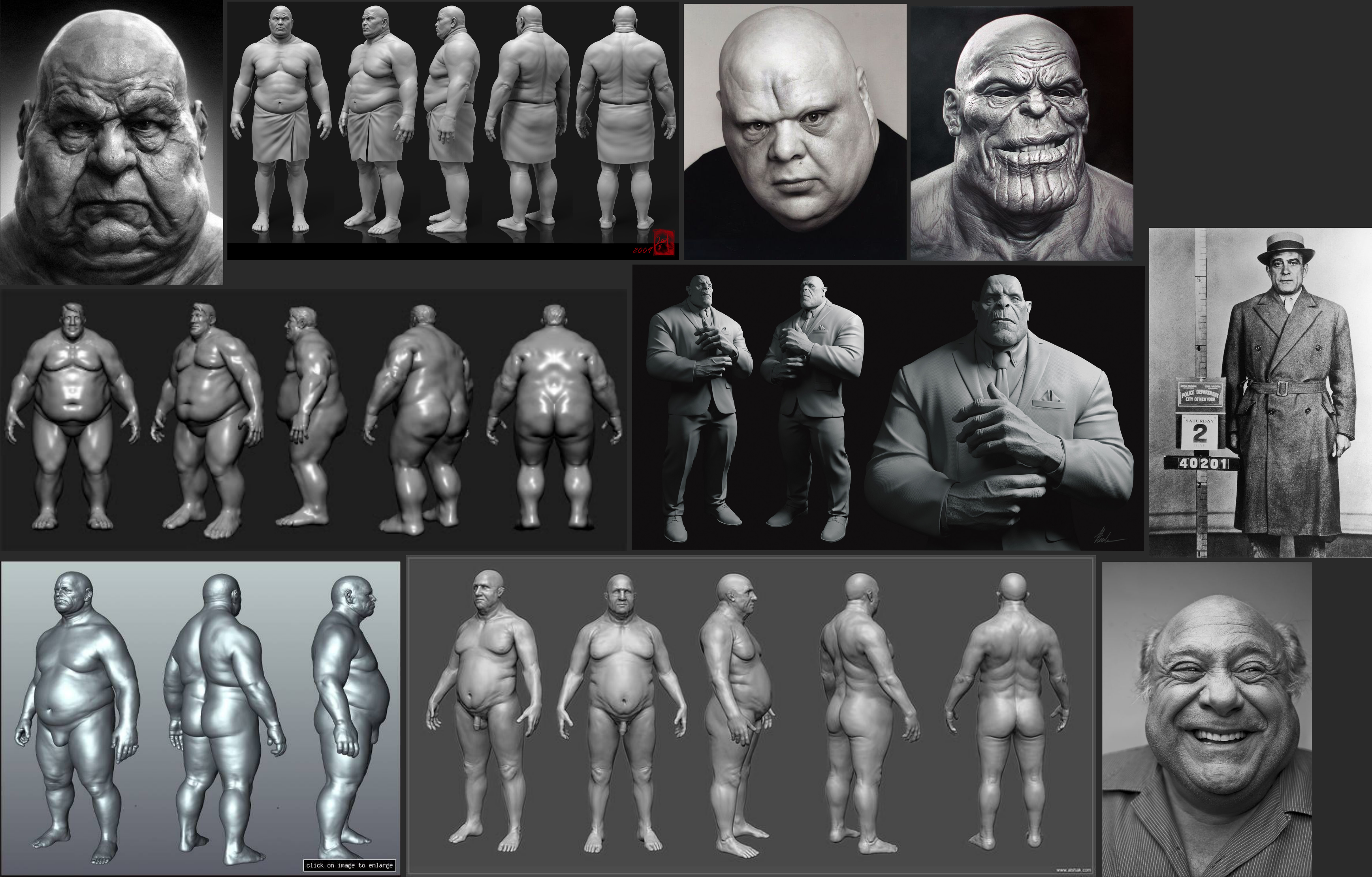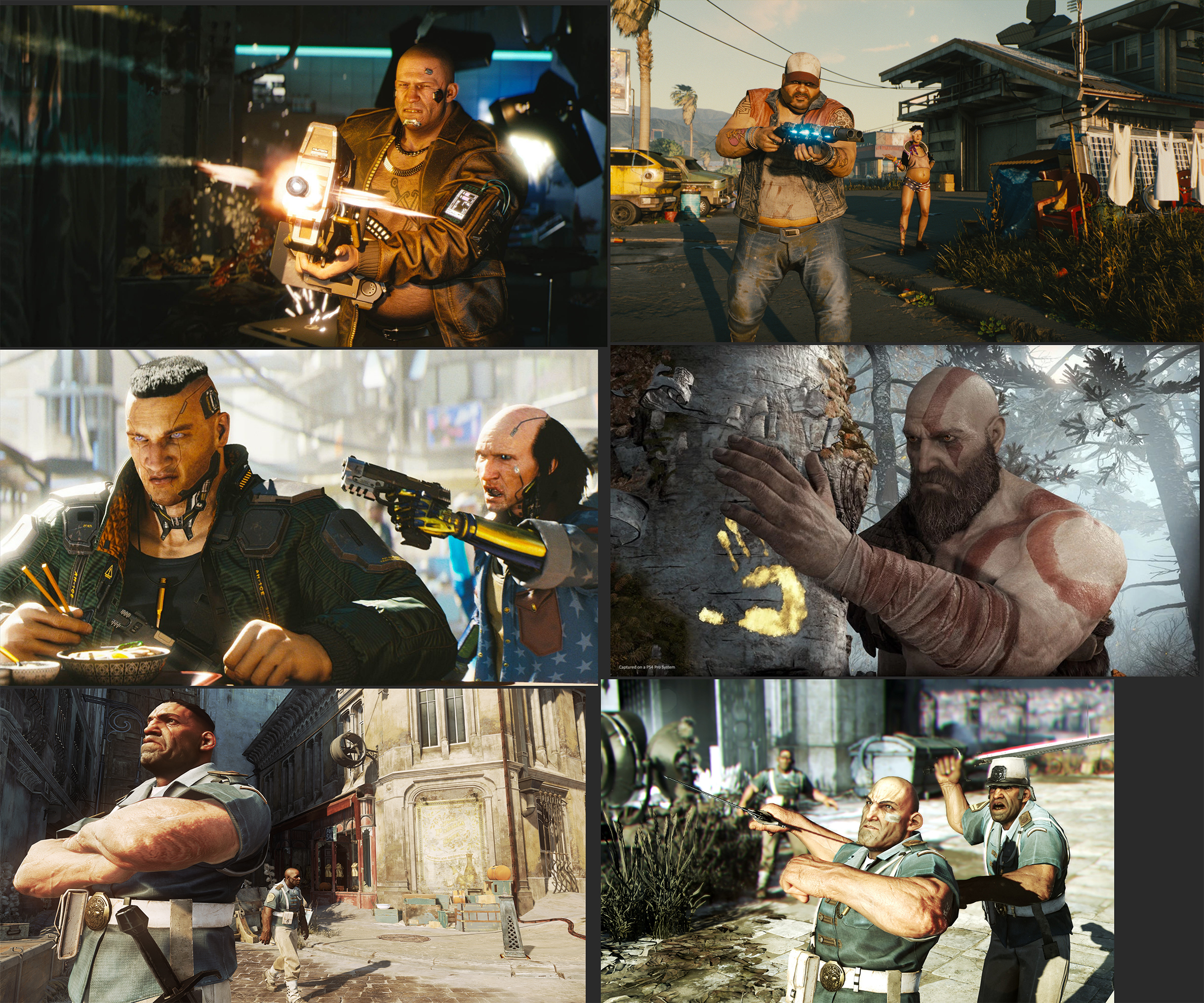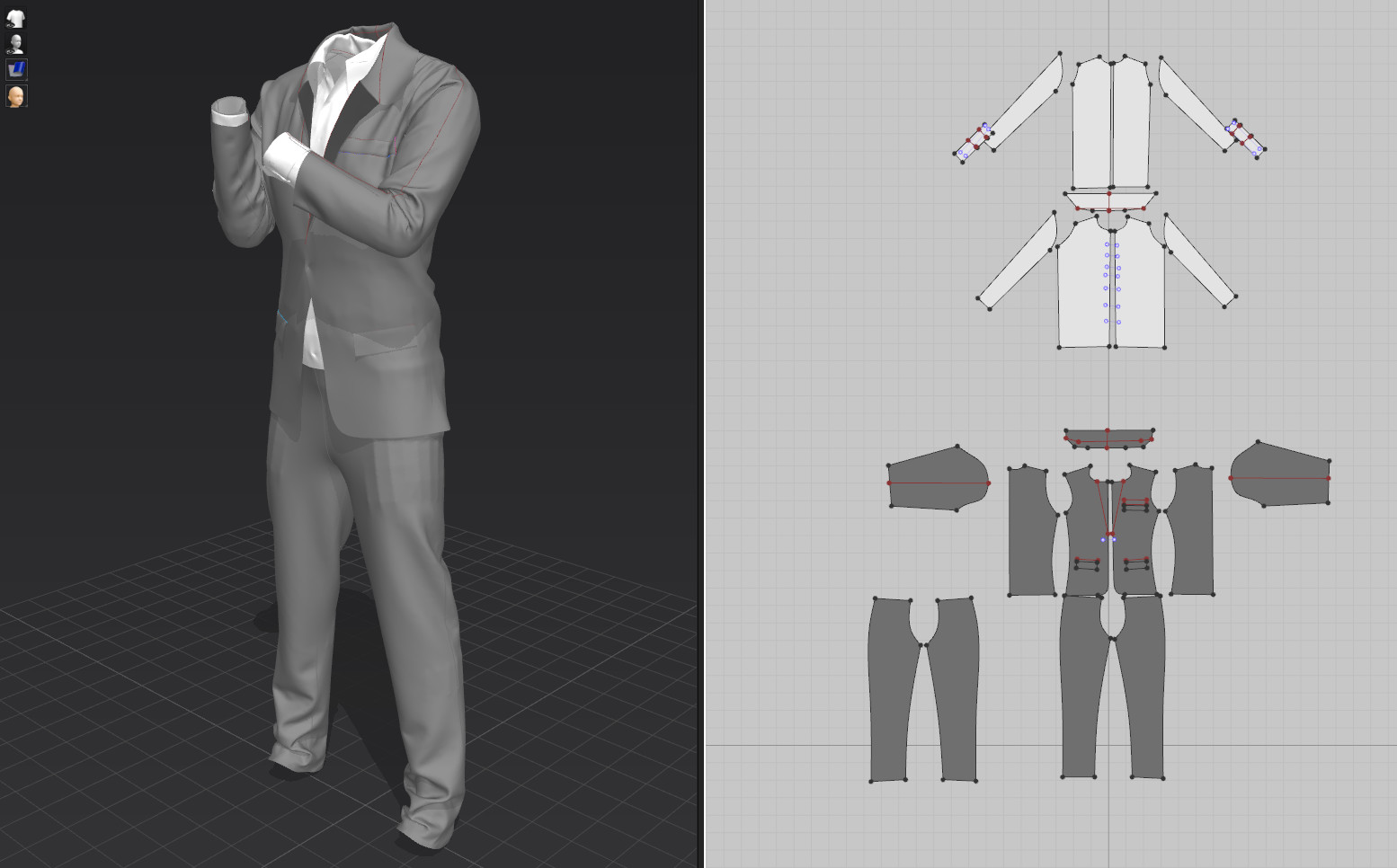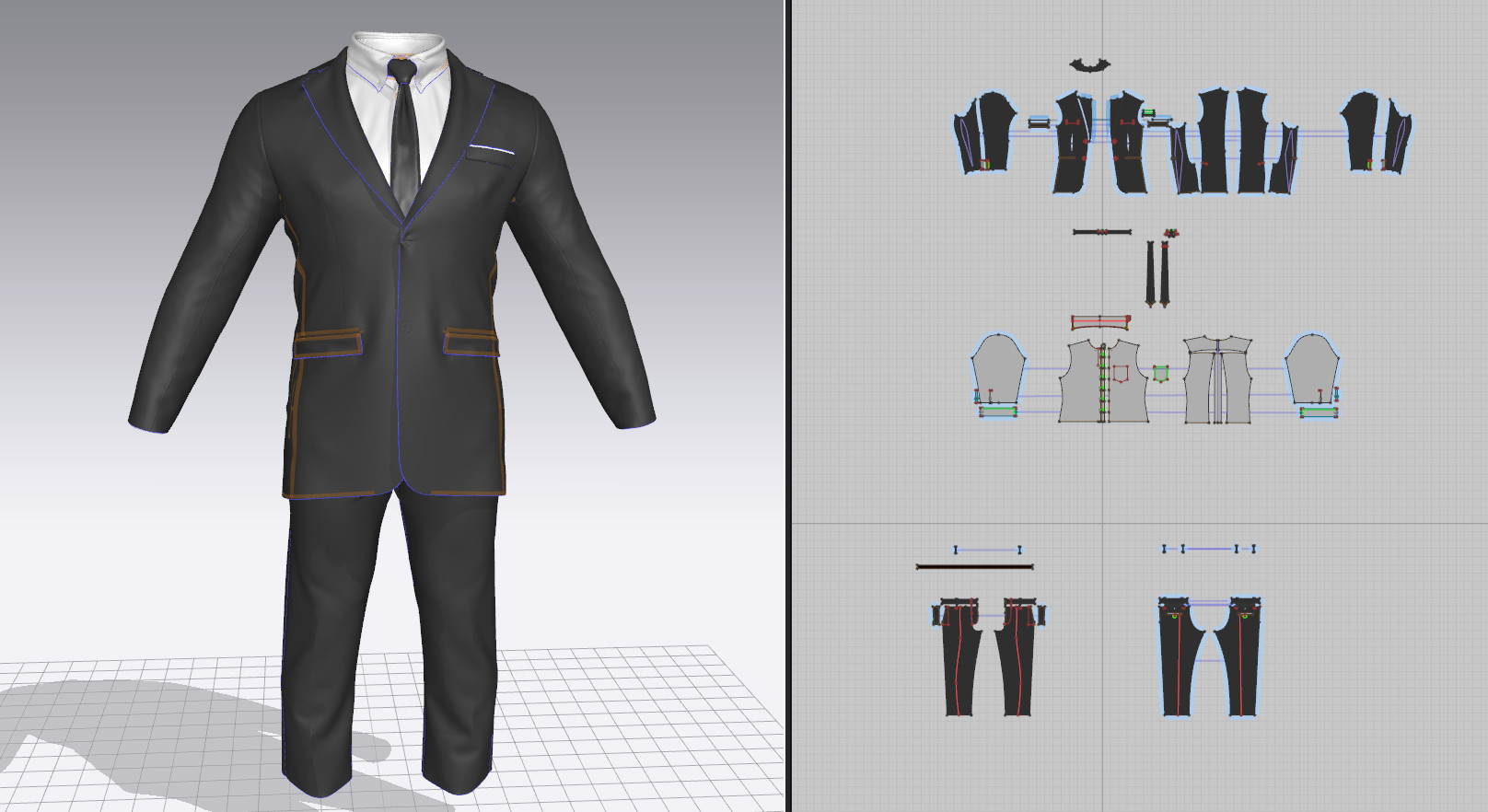 Sculpting the Base Mesh
I decided to model the base mesh by sculpting it in ZBrush. I utilized the ZSpheres to create the base mesh, then started adding more topology on top of it to beef it up. Over the next couple weeks I sculpted each area, focussing specifically on getting the head and hands right. I utilized Dynamesh, Subdivision, and ZRemesher. Once I was happy with my model's body I exported it out as an FBX and took it into Marvelous.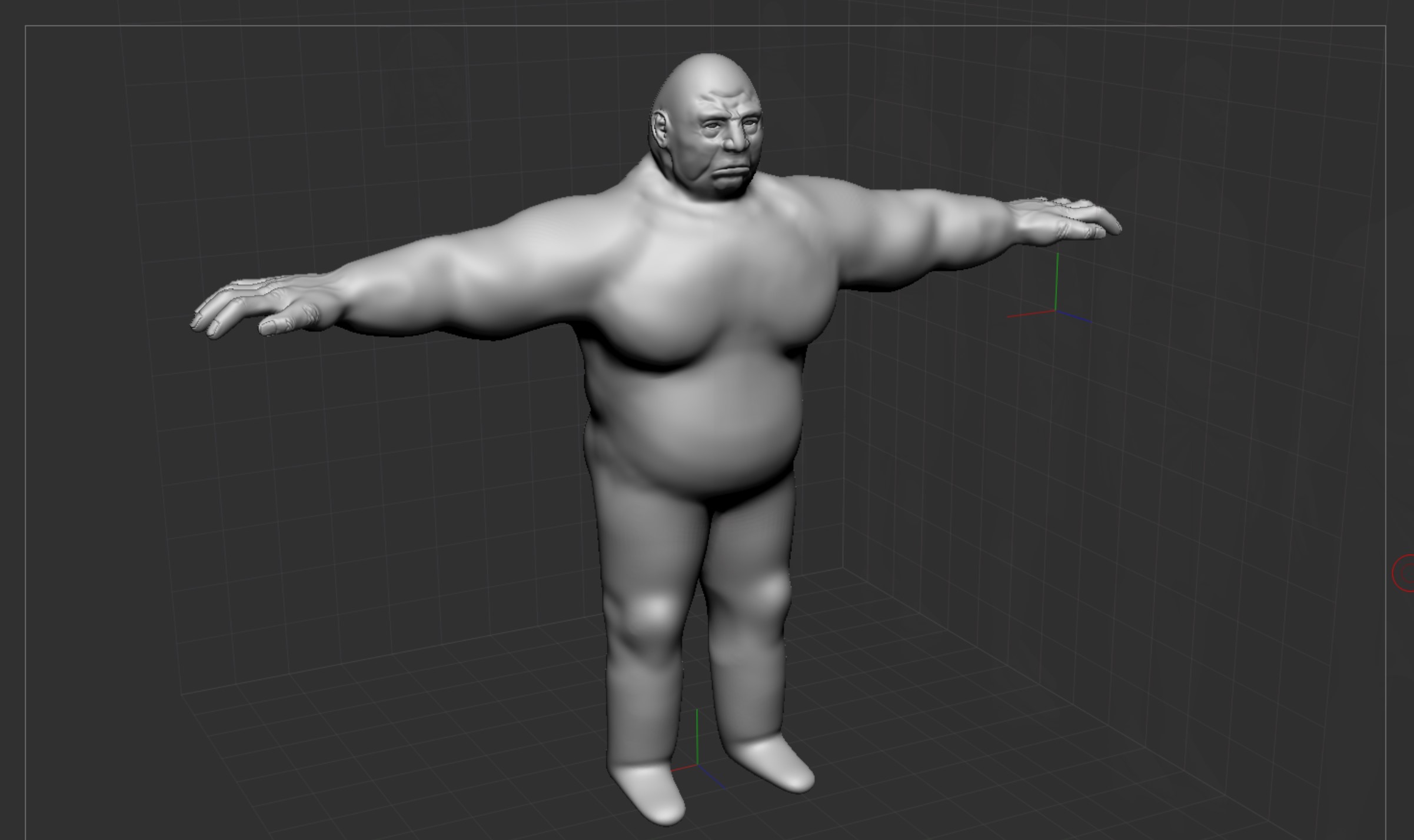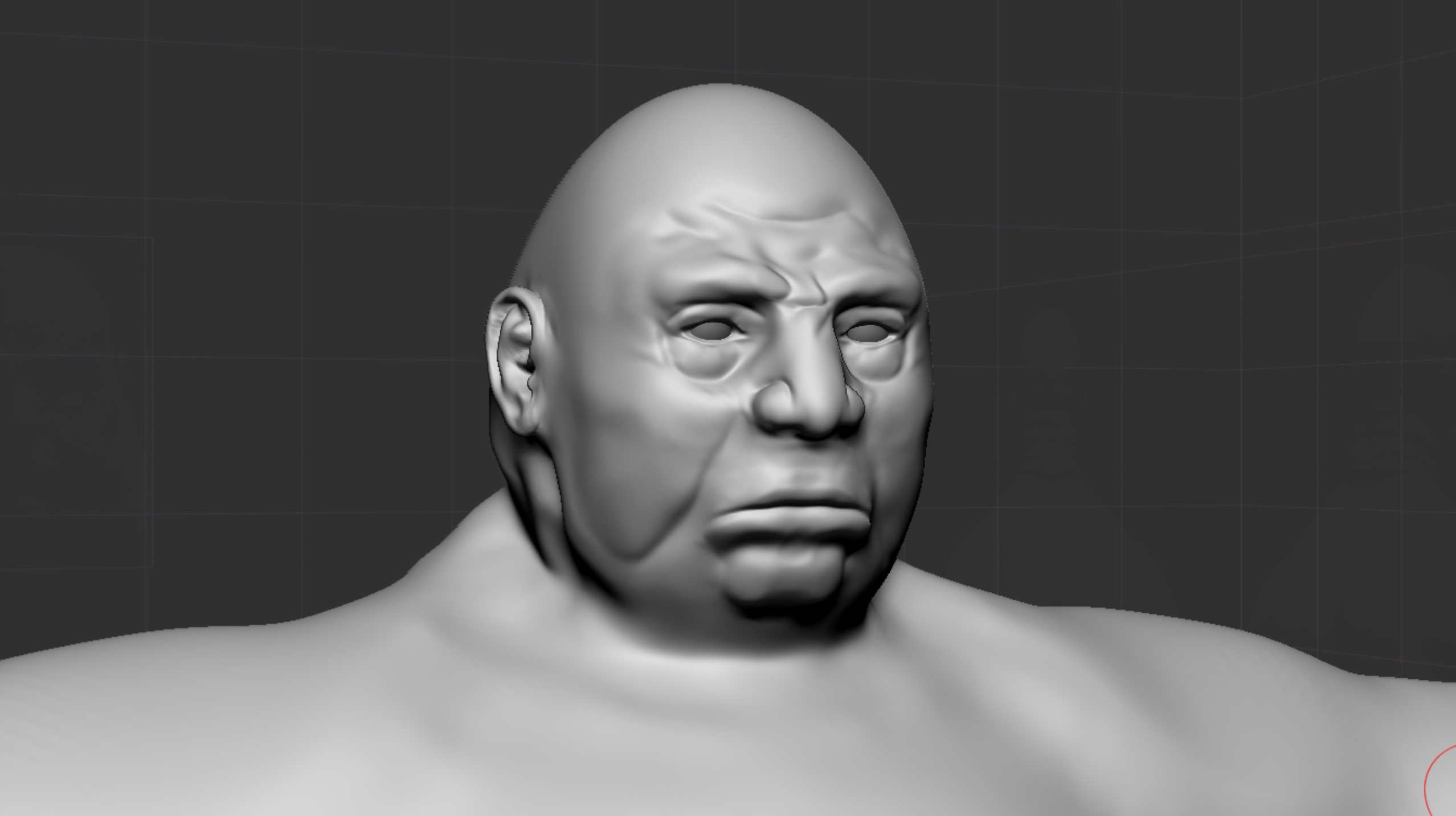 Simulating Clothing in Marvelous
In Marvelous Designer, from reference I created an under vest, suit jacket, and slacks for my model. I sewed and simulated the cloth, and adjusted it live as needed. This phase took up the most time as I was inexperienced. Even so, I think I reached a result that met my expectations. I then exported the cloth meshes as OBJs.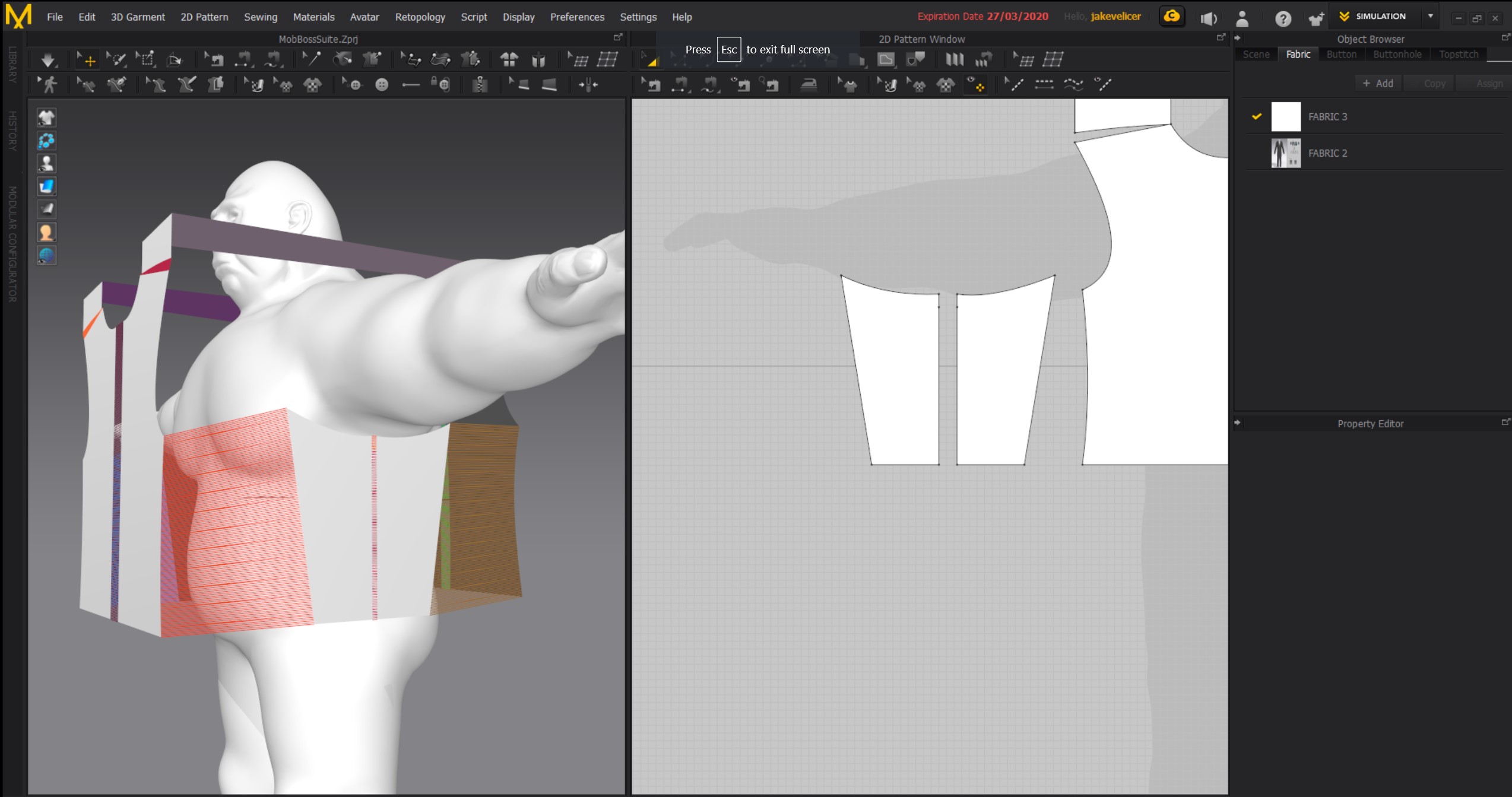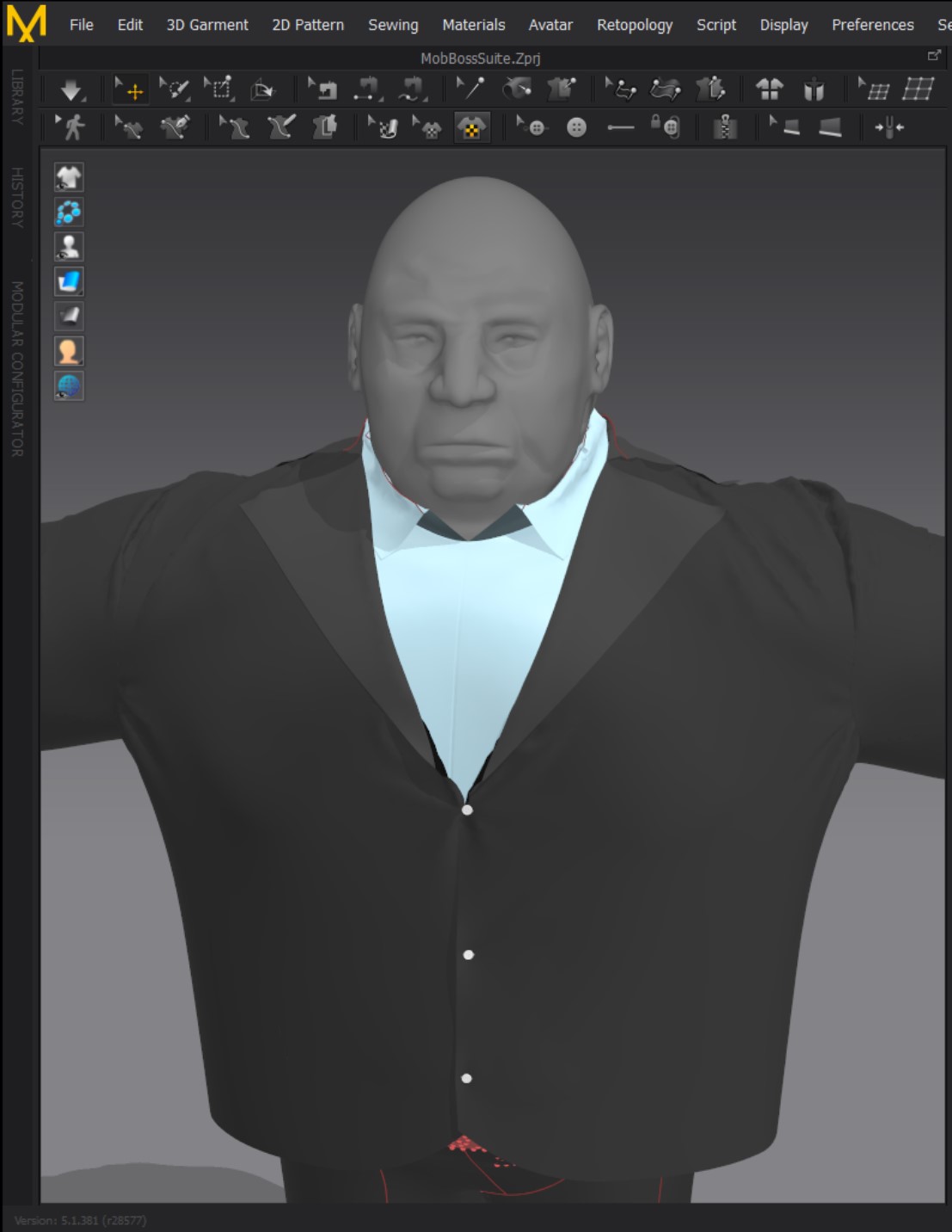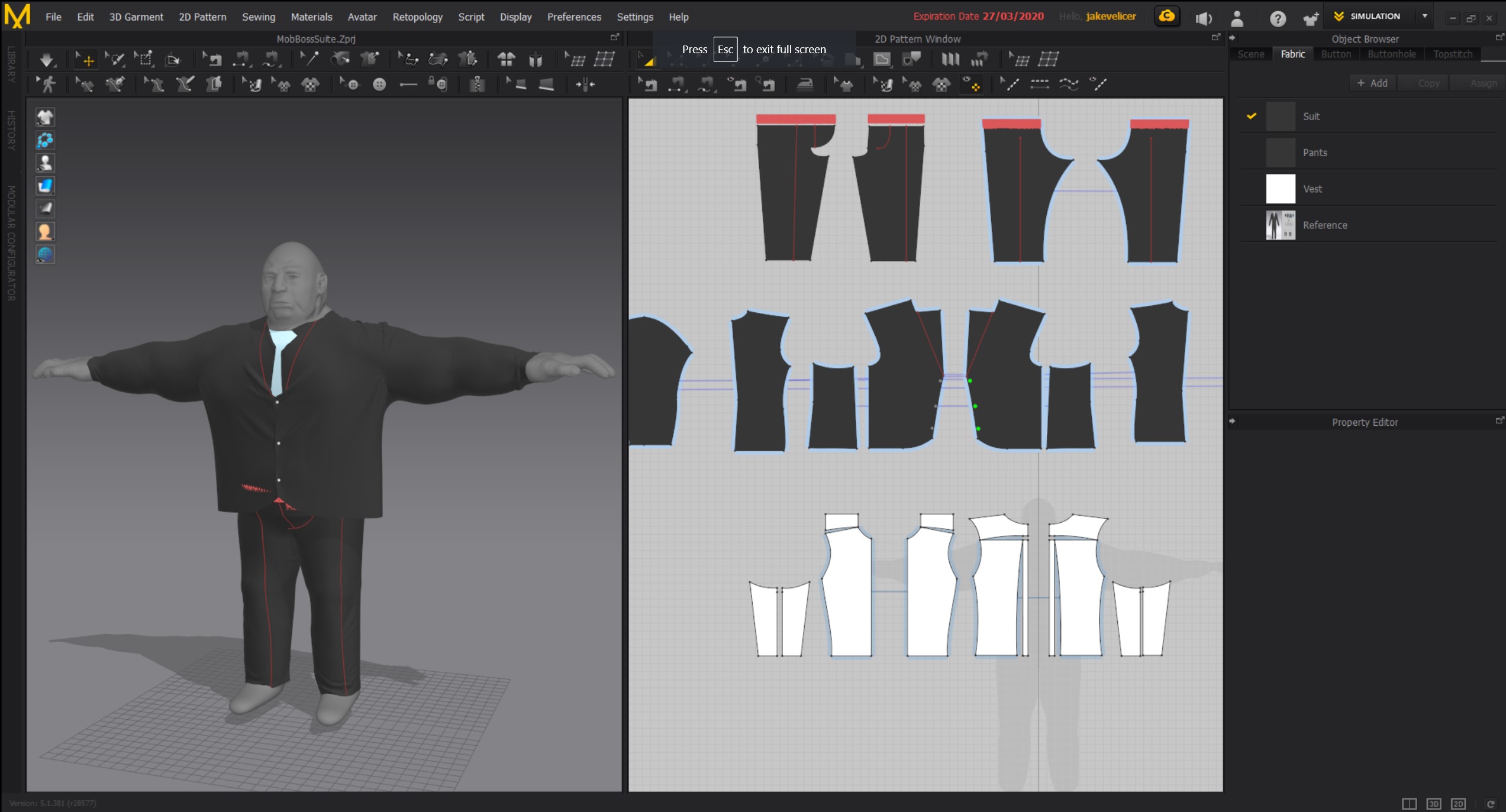 Retopology and UVs in Maya
I brought in my high poly body and clothes meshes into Maya, aligned them properly, then retopologized the whole model. Once I was finished with that, I constructed the UVs.
Quads: 10,542
Tris: 20,692
Double 2048 x 2048 Texture Set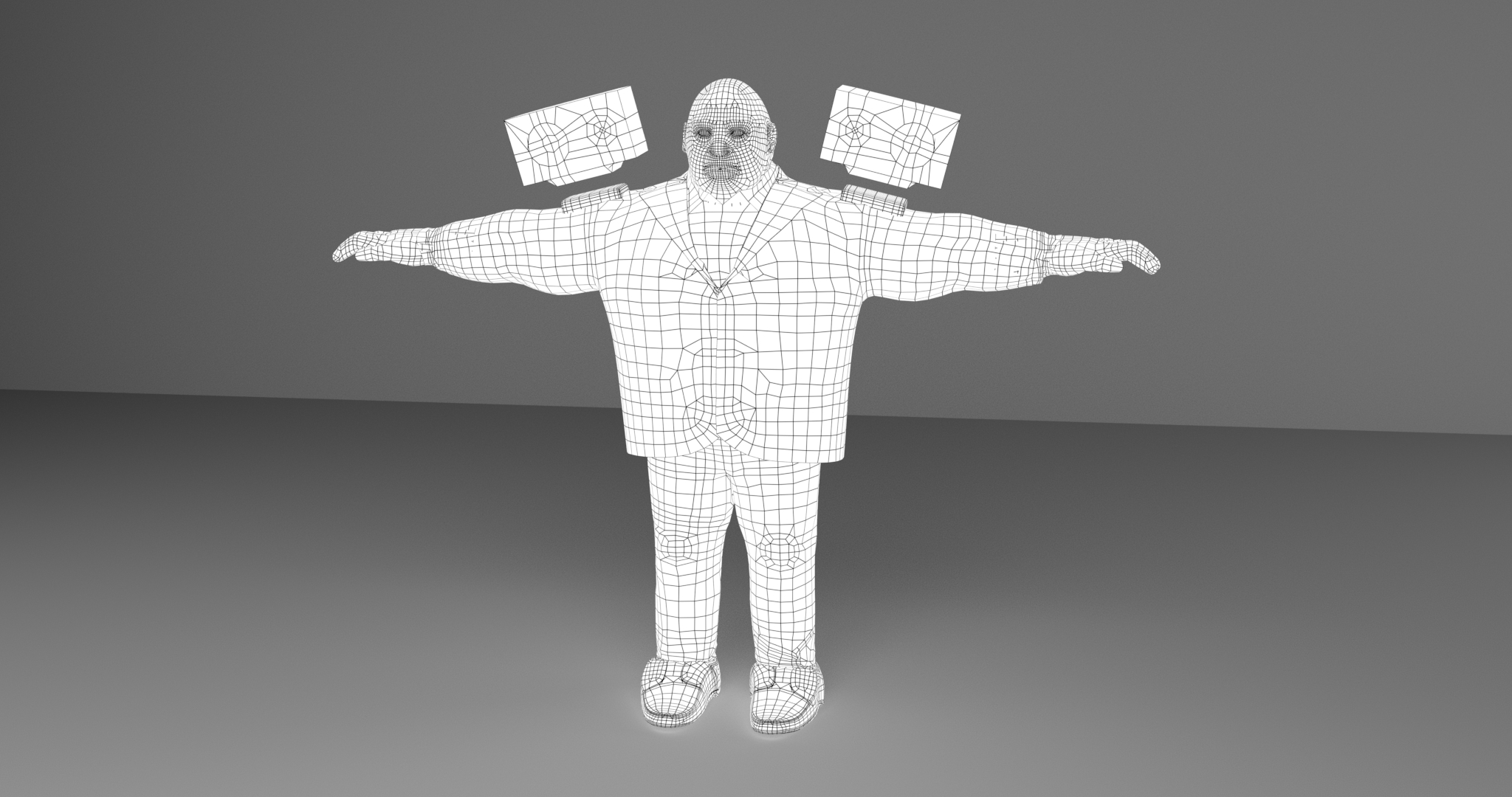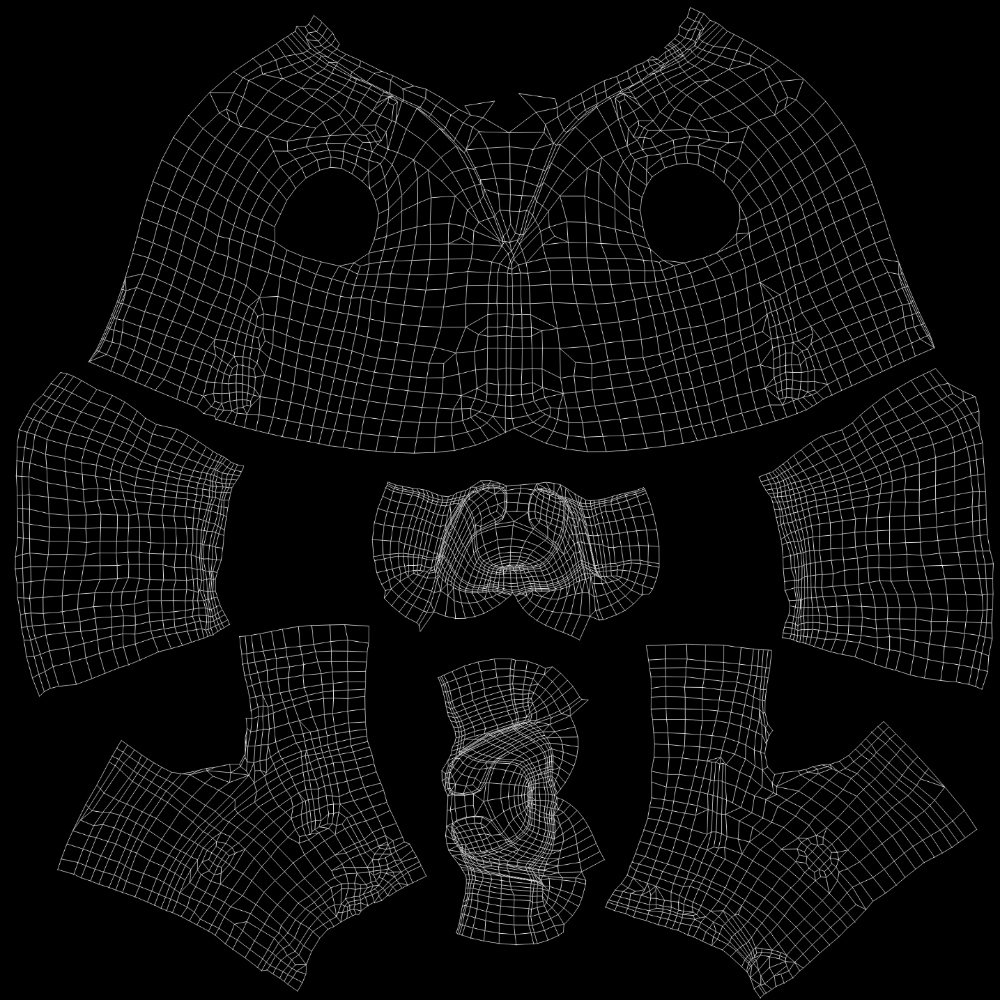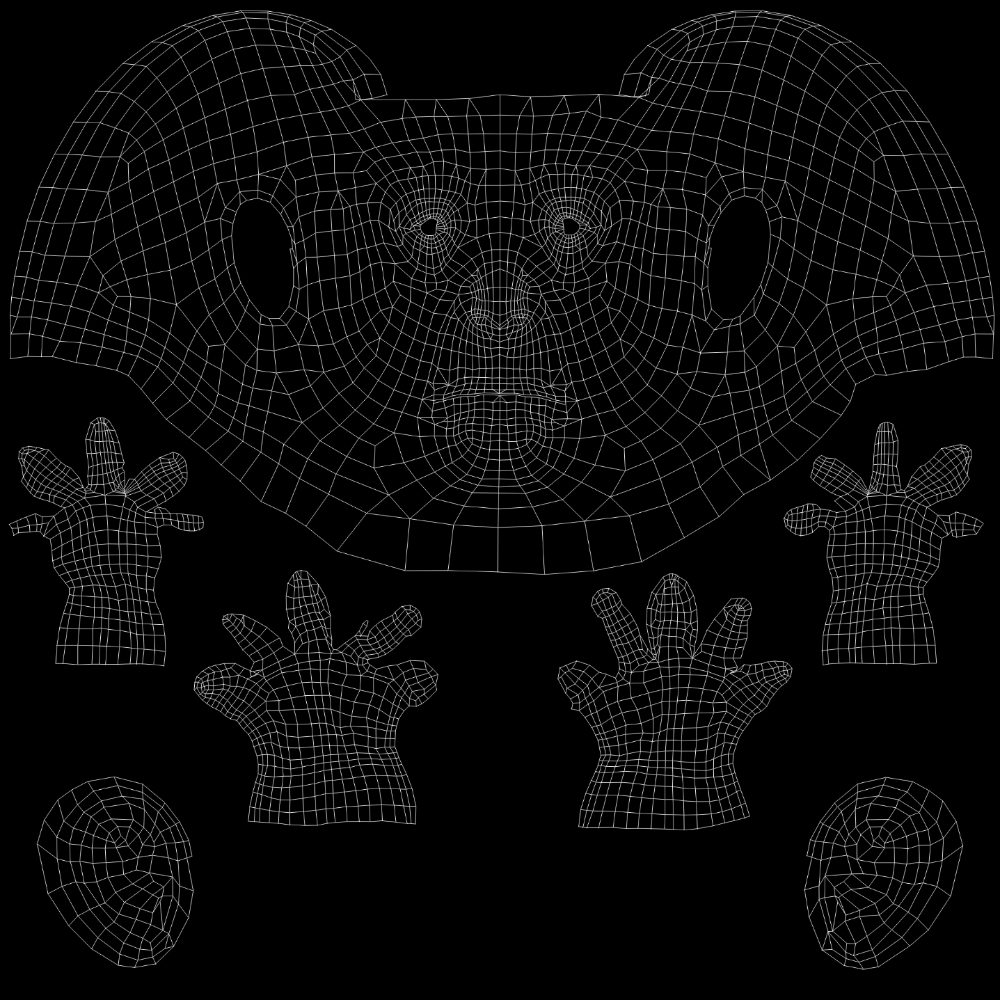 Auto Rigging and Weight Painting
I uploaded my low poly model to Mixamo to have it rigged then downloaded various animations and poses. I noticed that the models side was stretching/clipping weirdly so I brought the rig into Maya and fixed its weight painting a bit.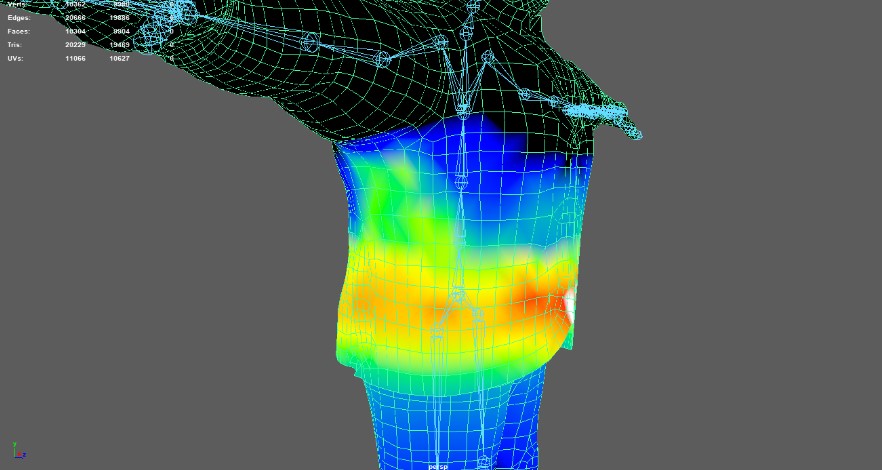 Texture Maps
I brought the low poly into Substance Painter, baked the high poly onto it, then textured it. Texturing the model was not as hard as I thought due to the variety of regular materials in Substance and tutorials/feedback from my peers.
Head Baked Maps
A/O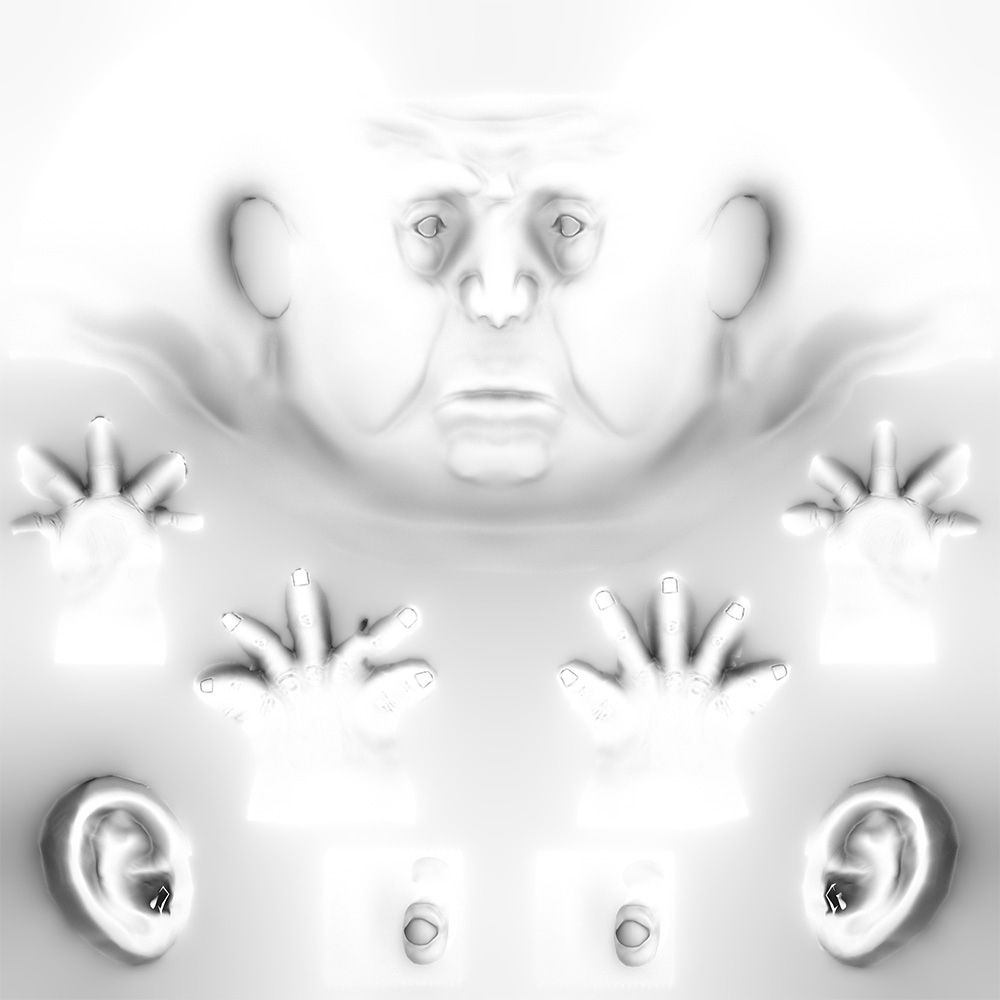 Reflectivity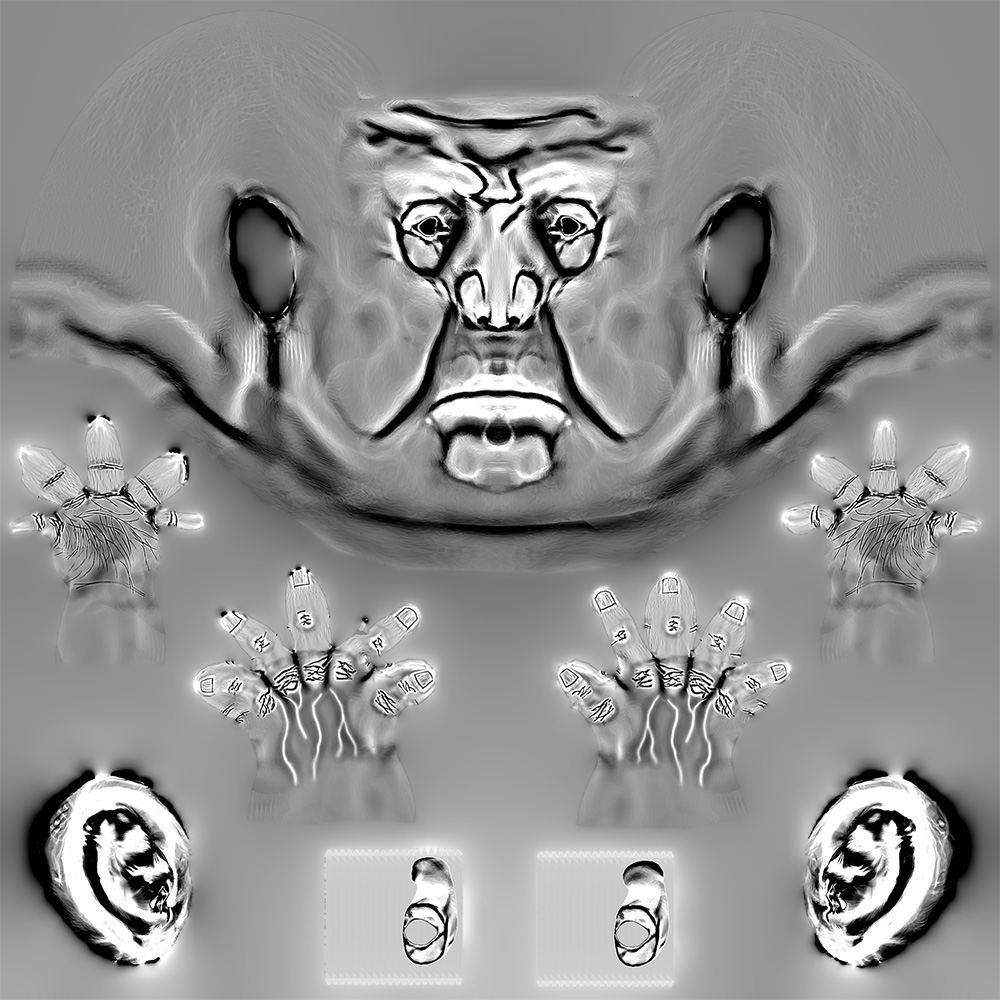 ID Normal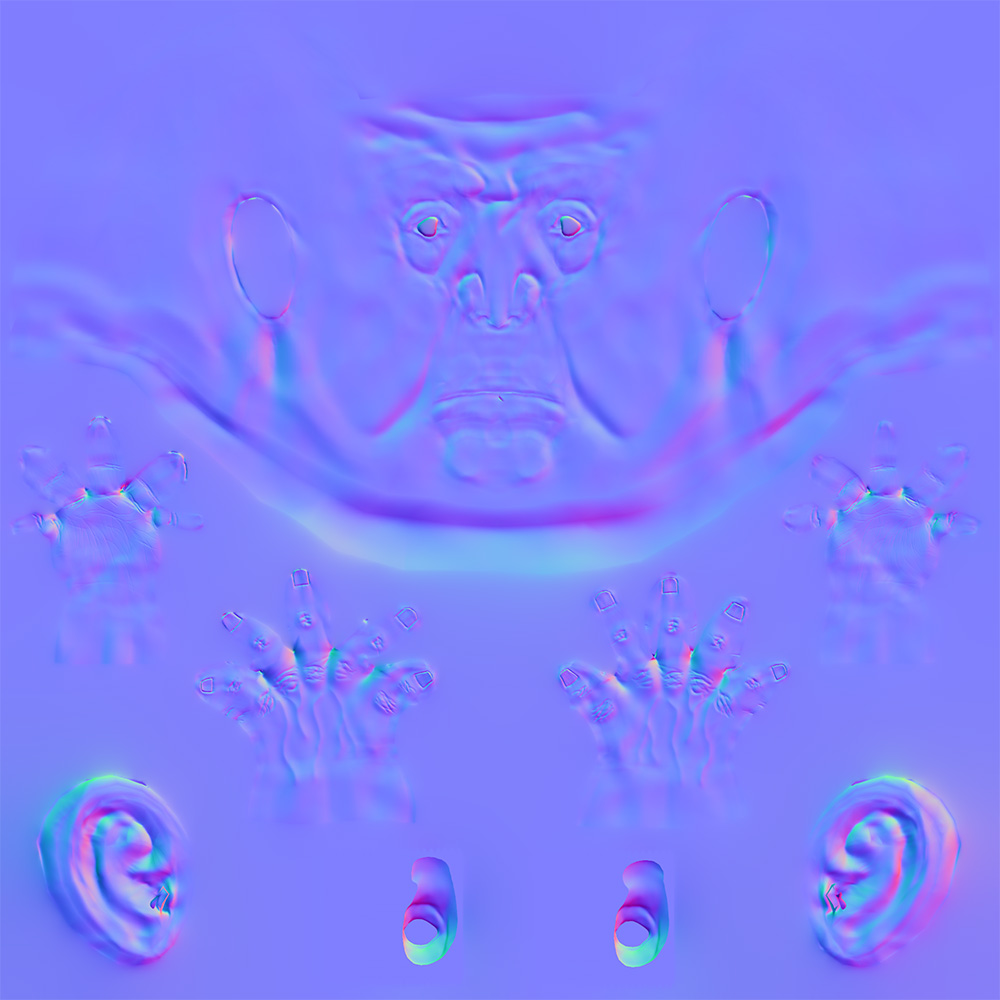 World Space Normal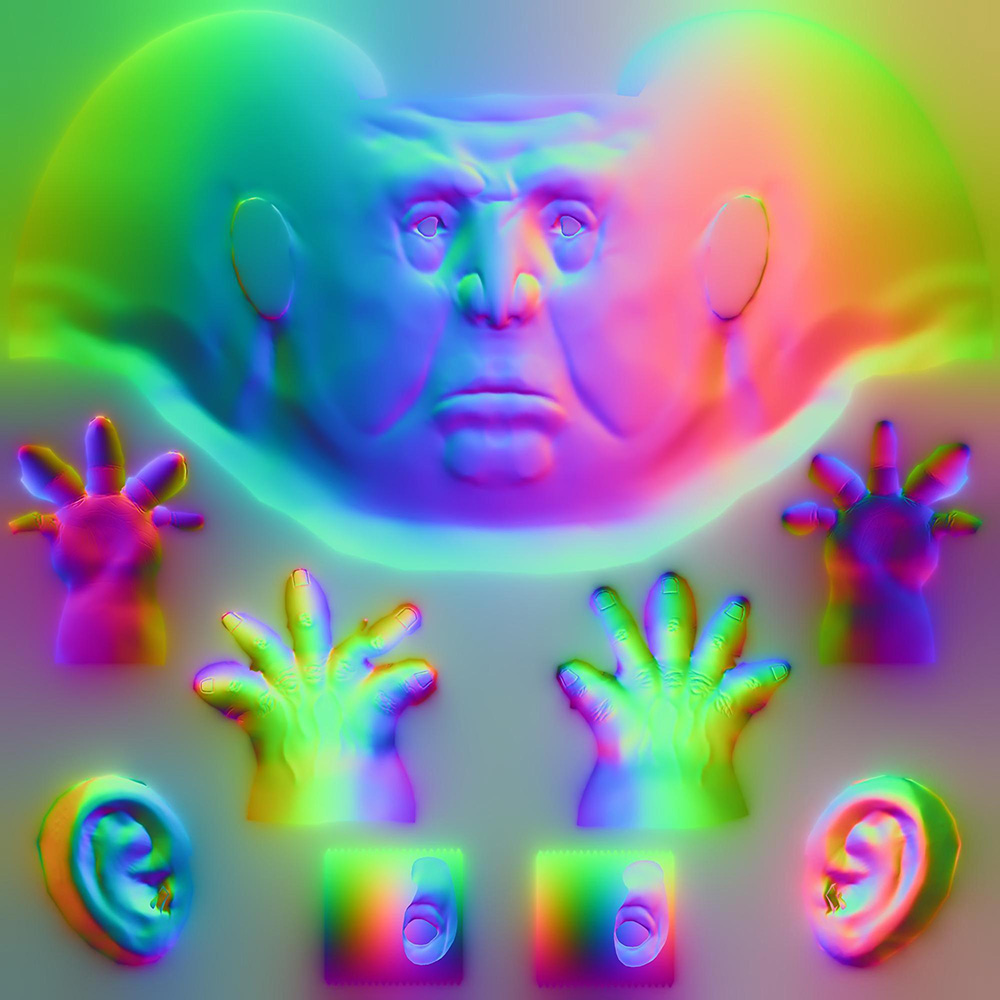 Position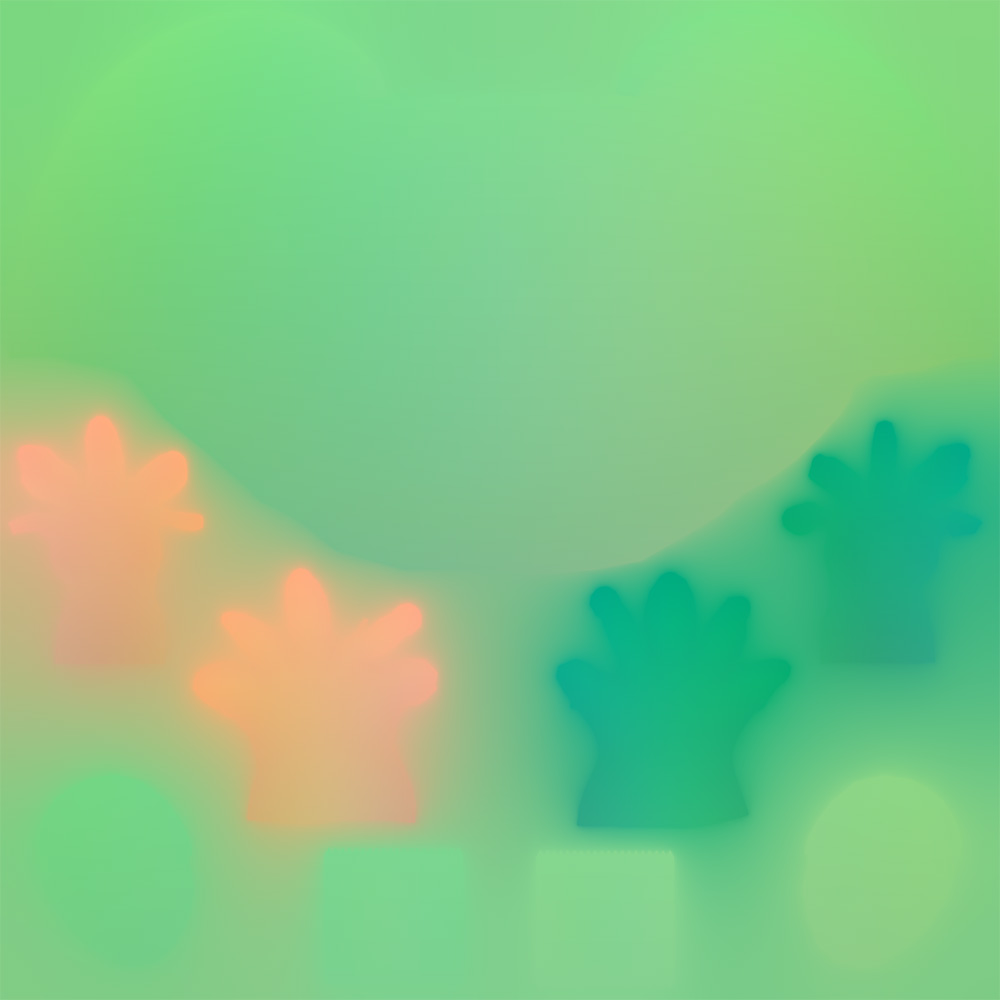 Head Texture Maps
Albedo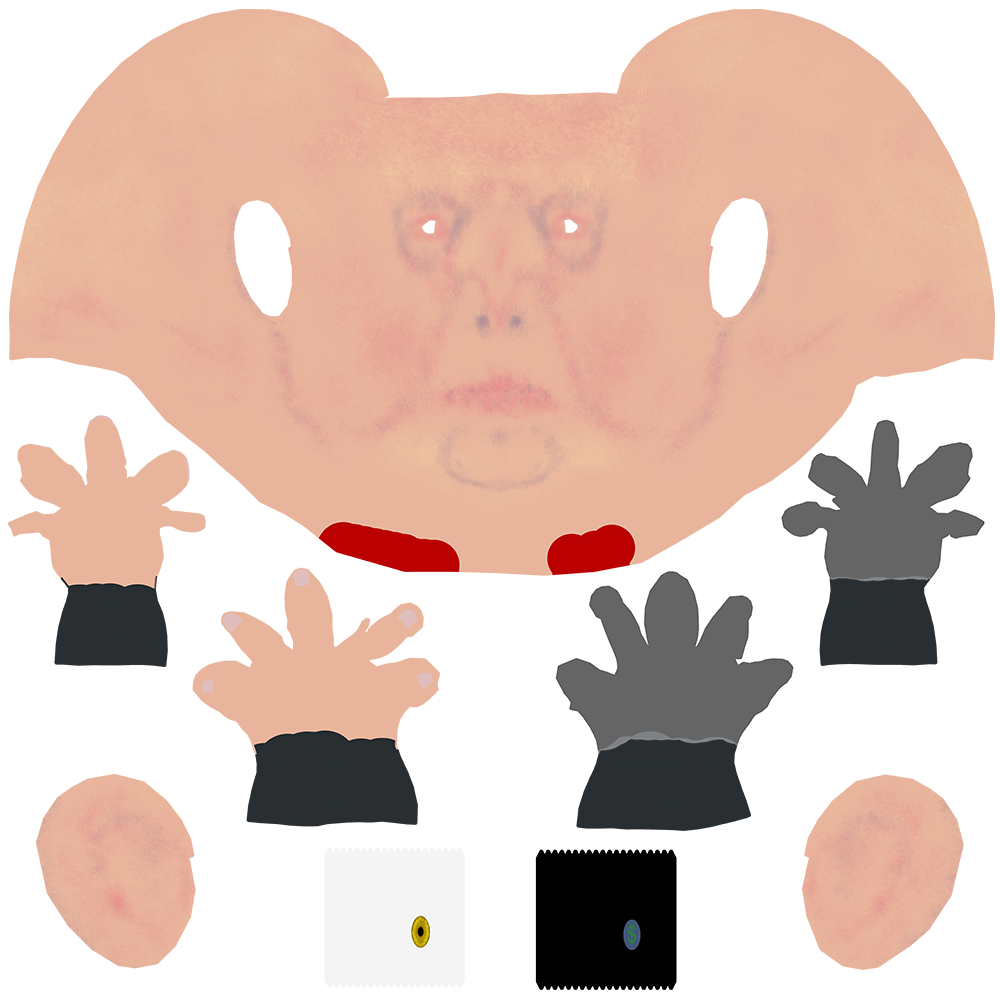 Specular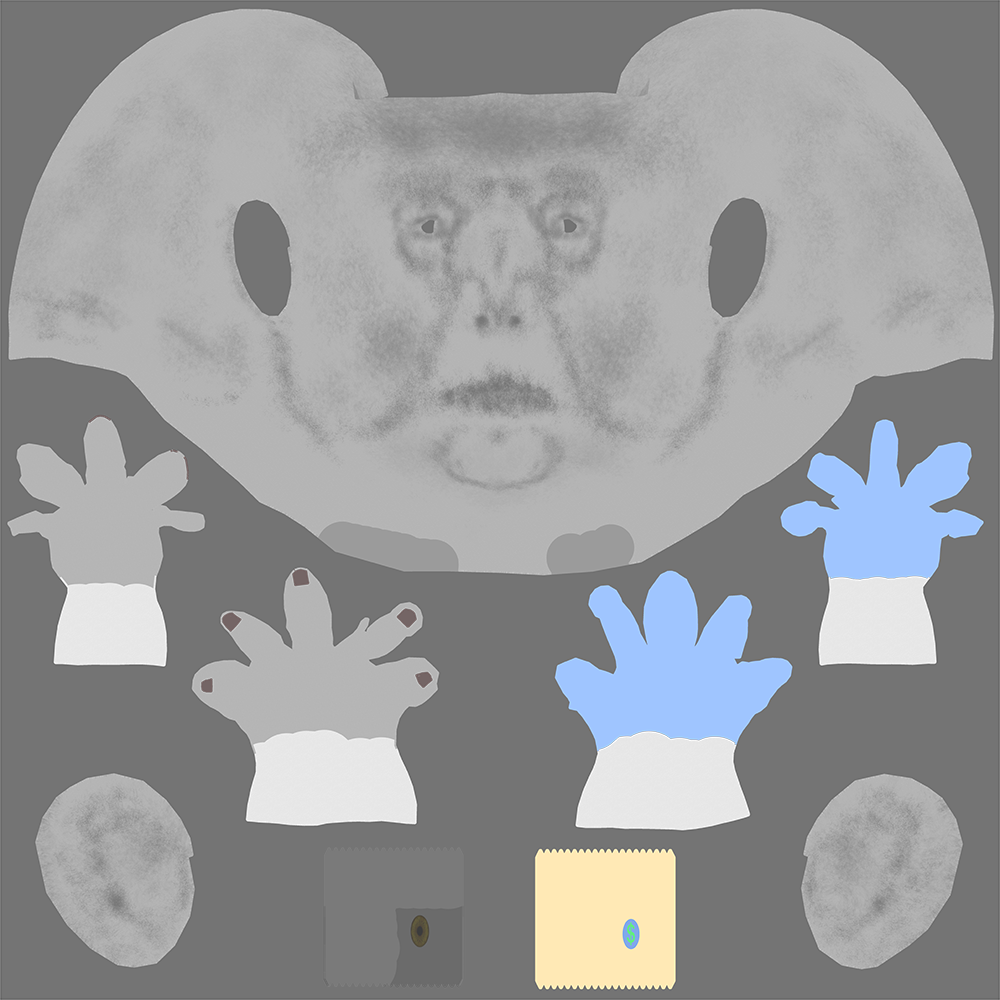 Emission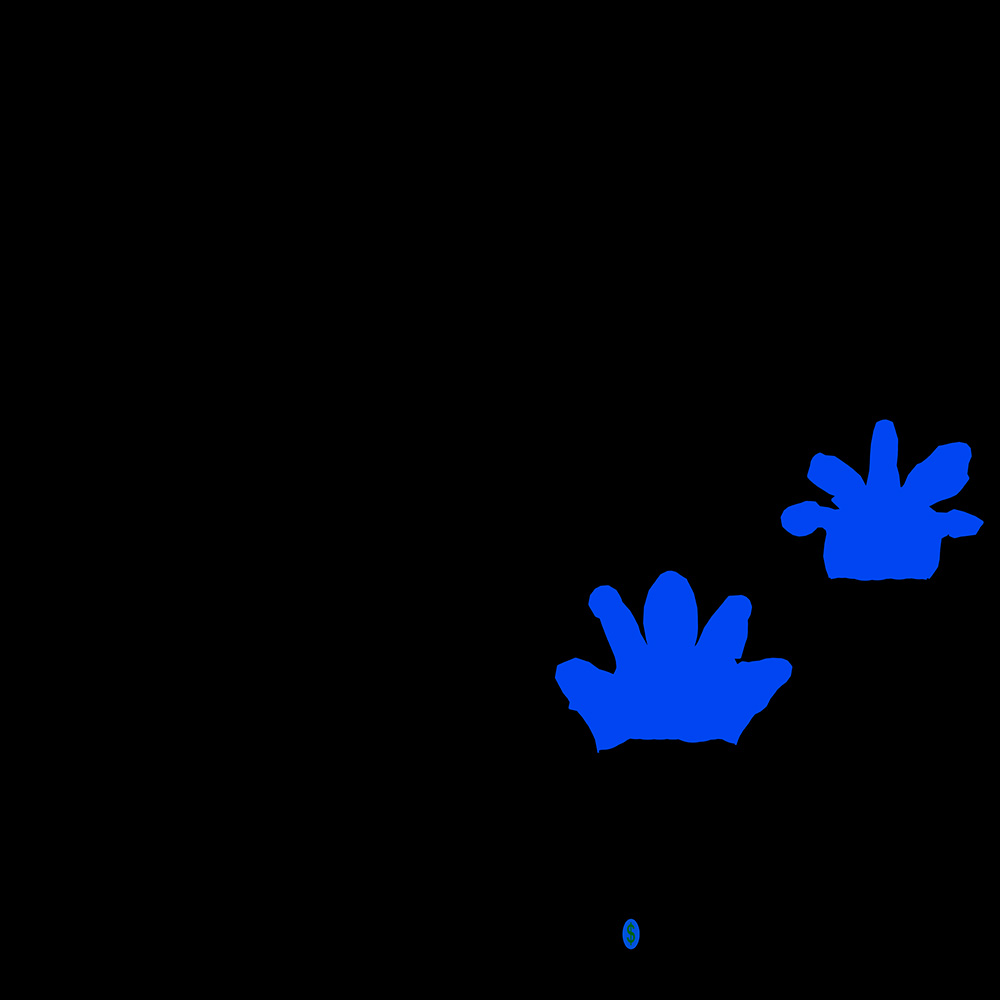 Suit Baked Maps
A/O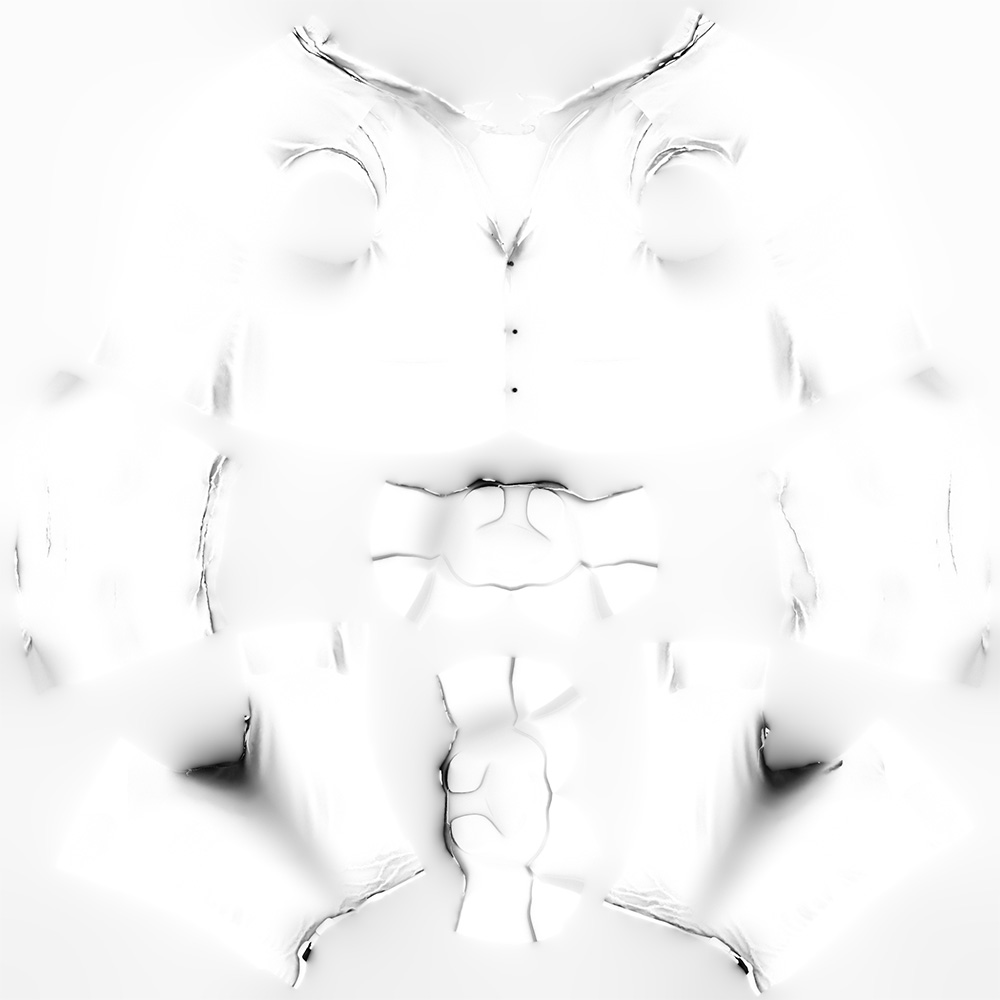 Reflectivity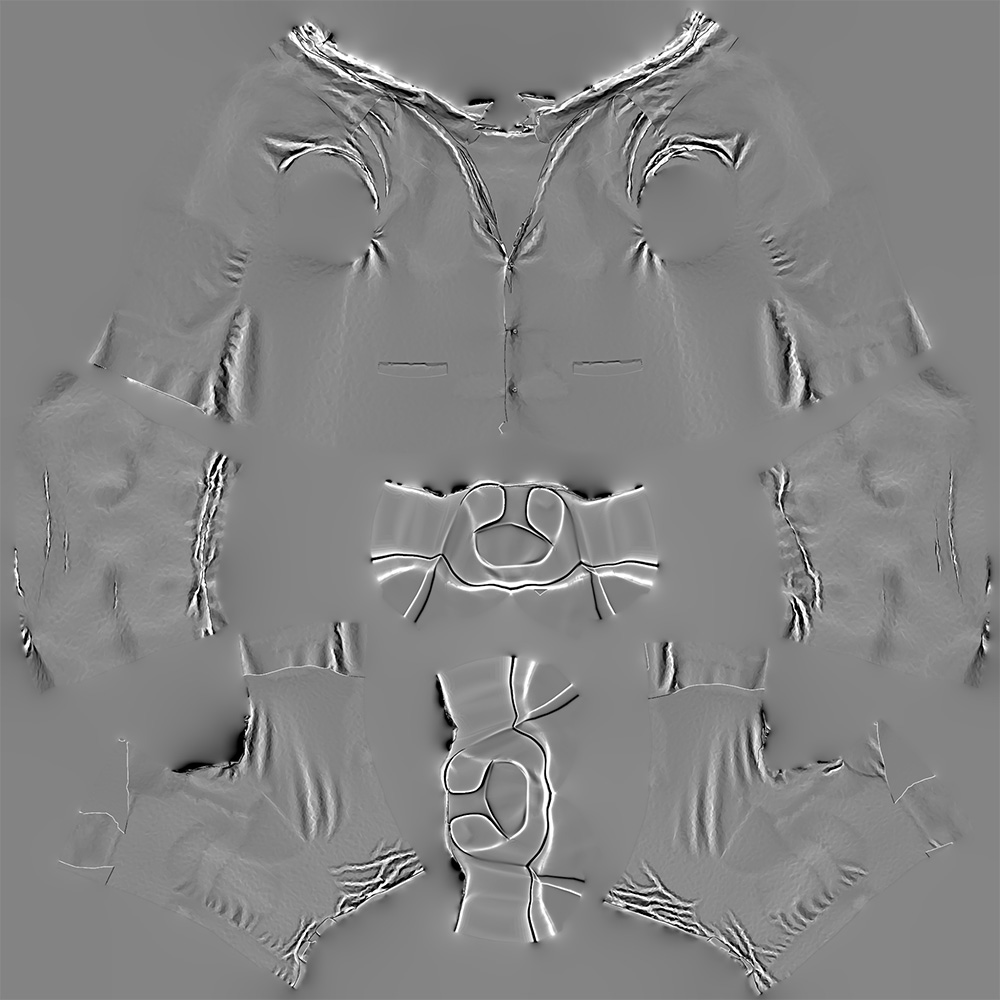 ID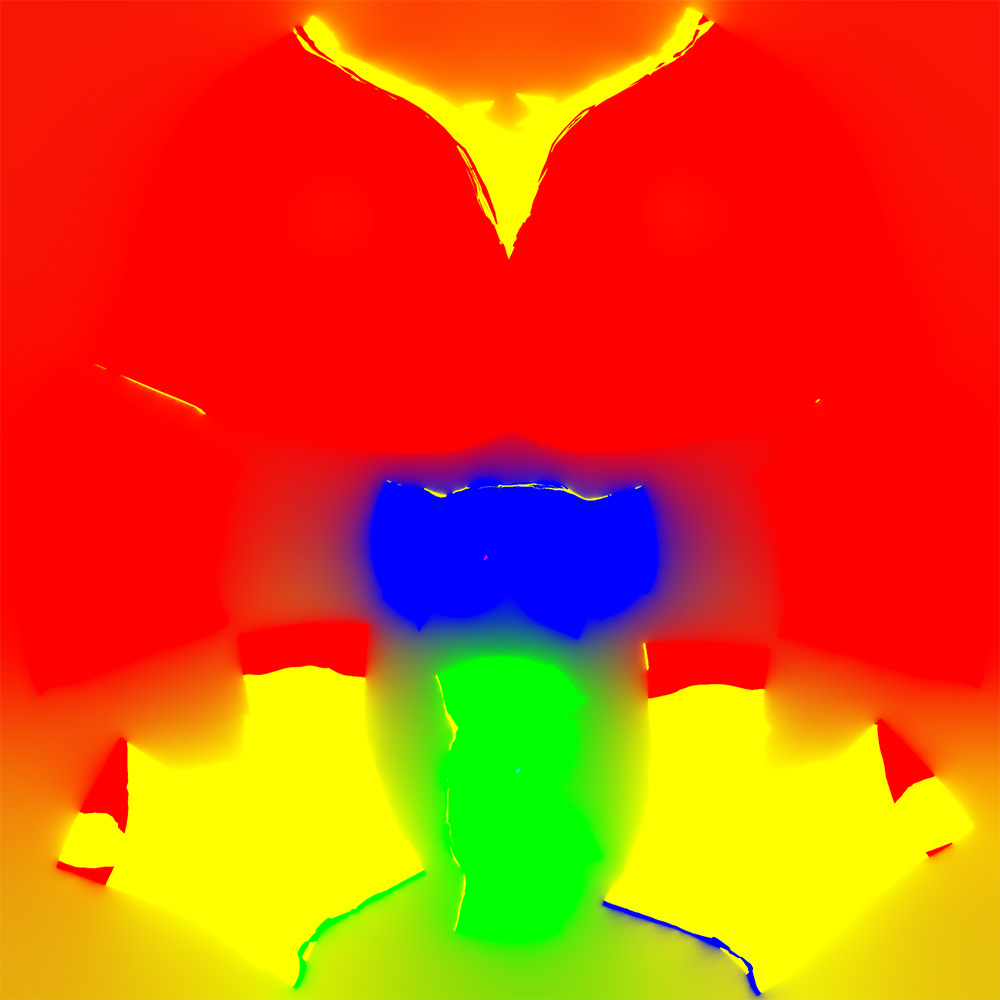 Normal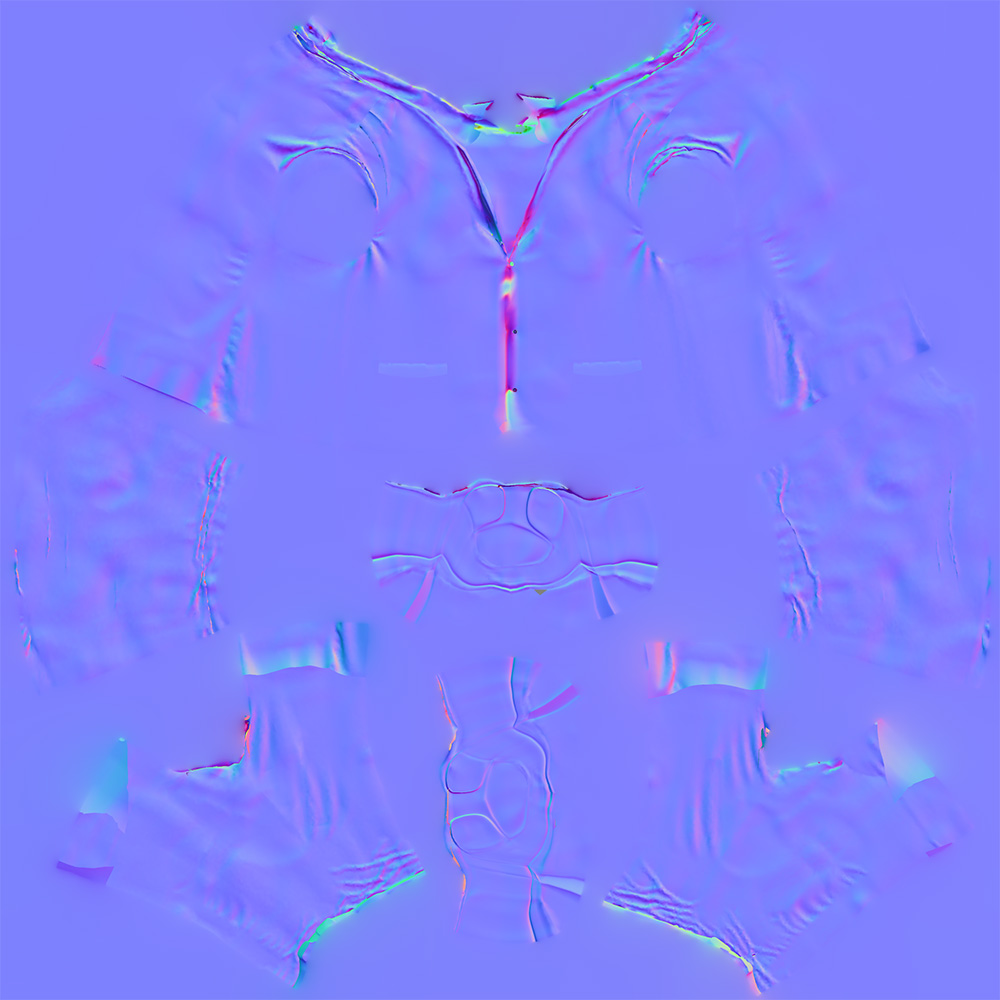 World Space Normal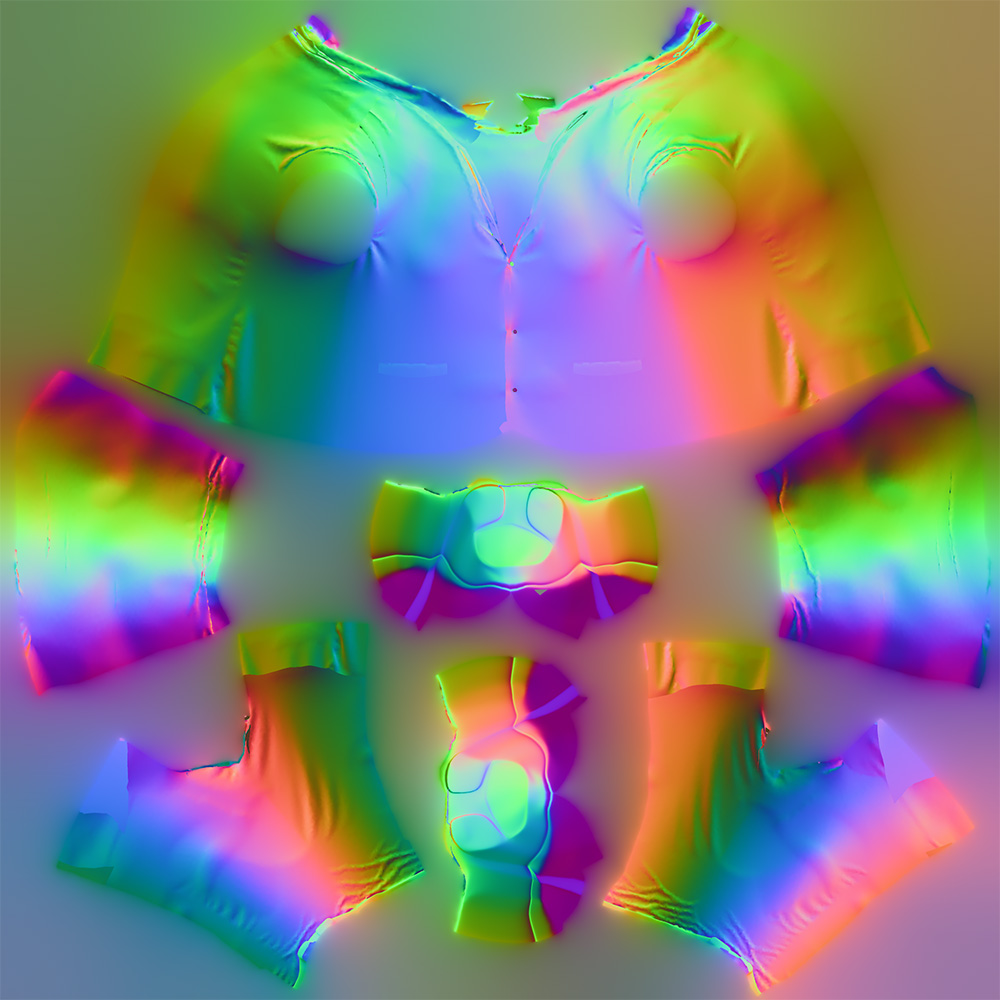 Position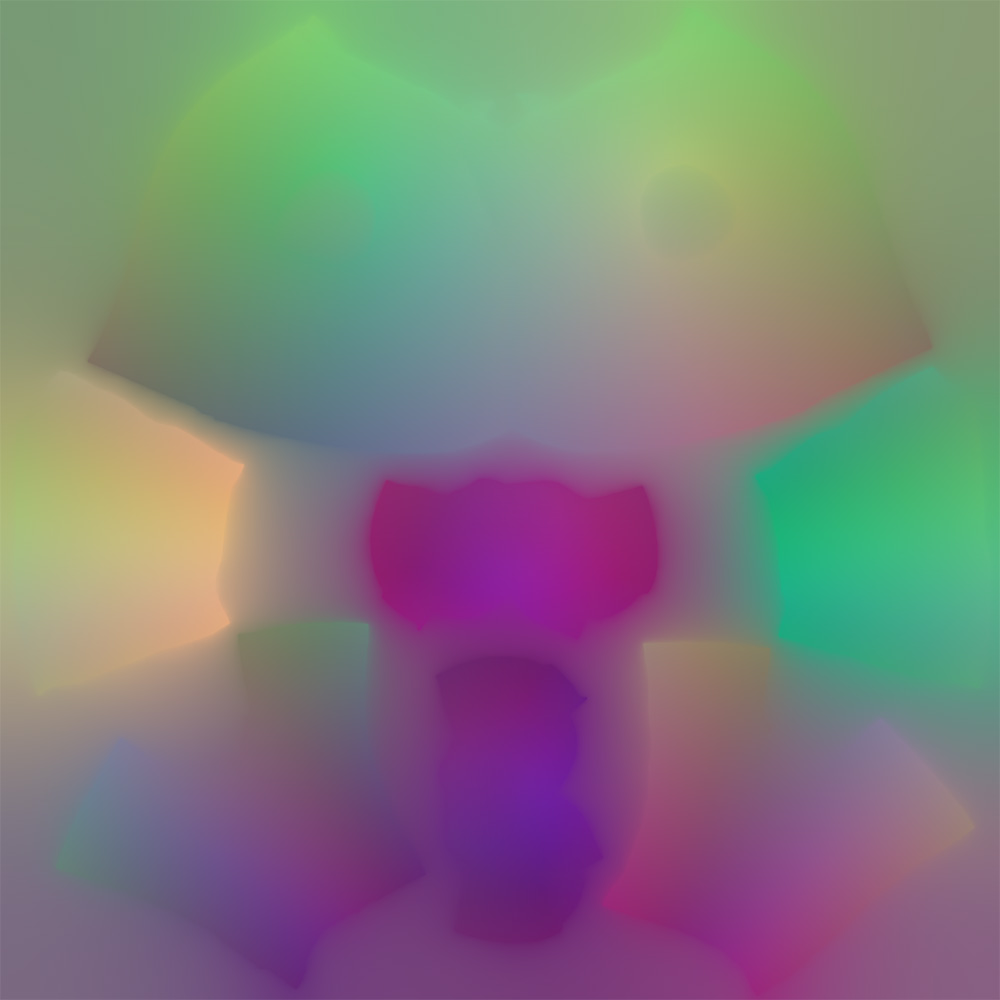 Suit Texture Maps
Albedo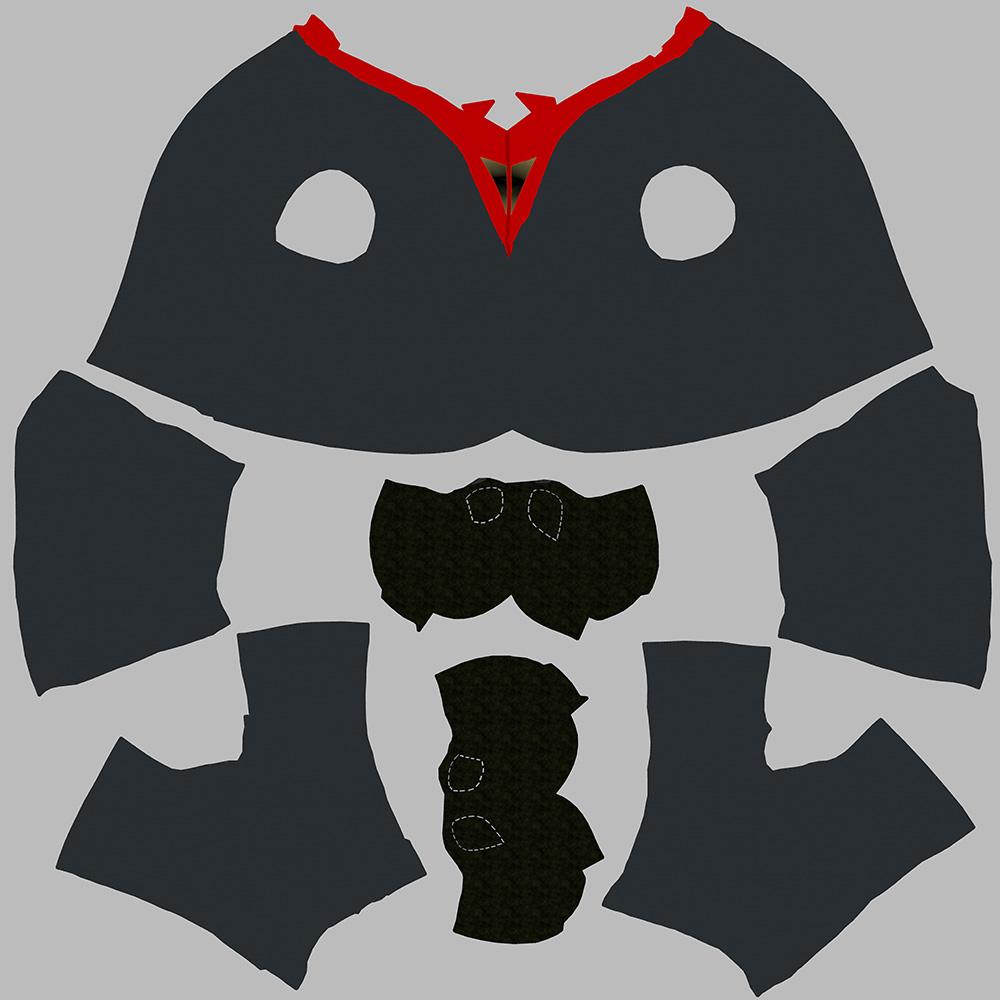 Specular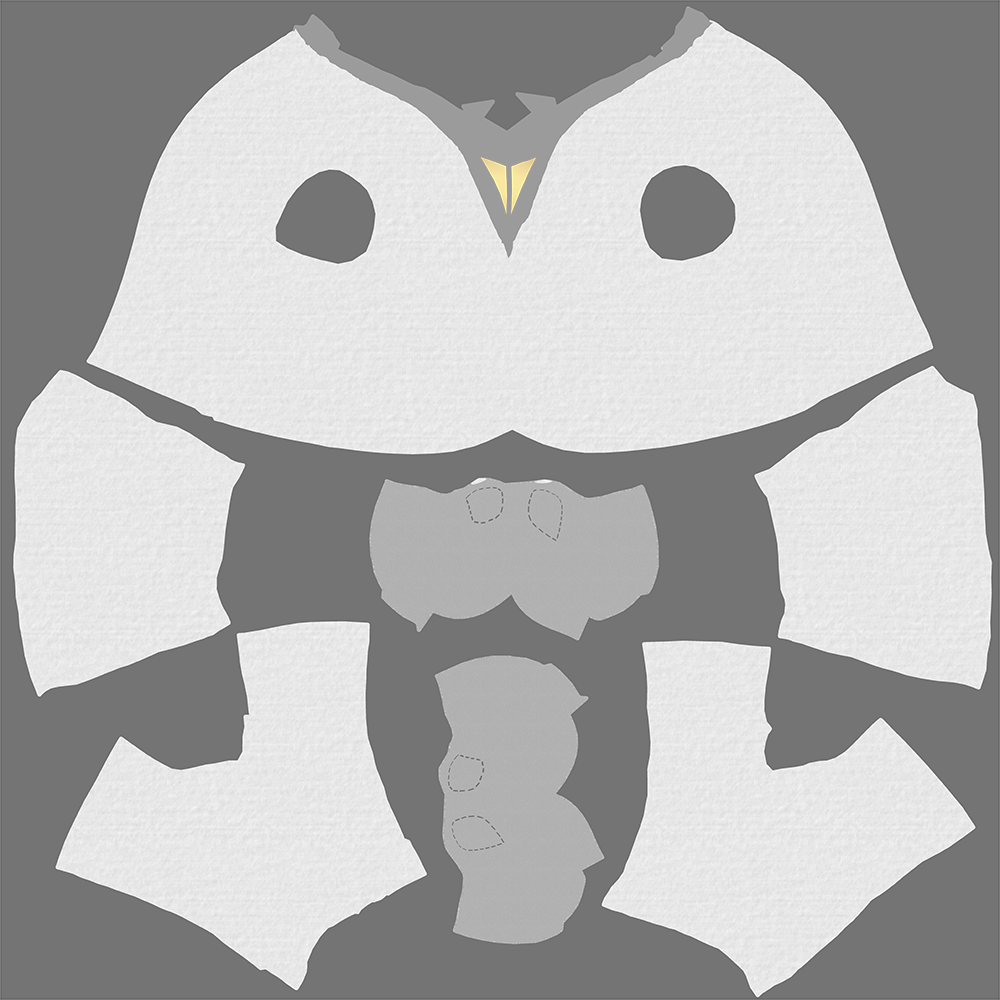 Emission Final Renders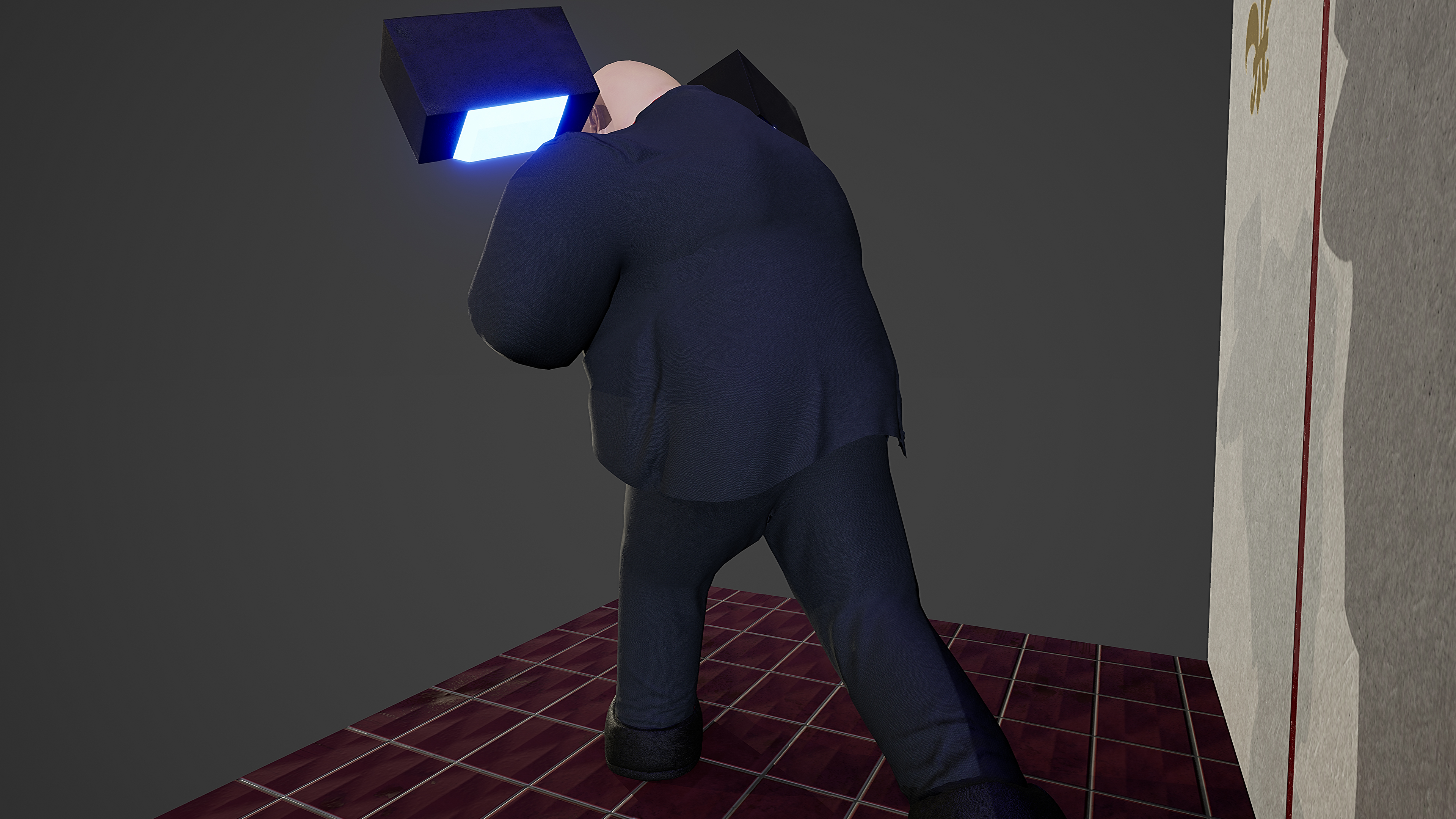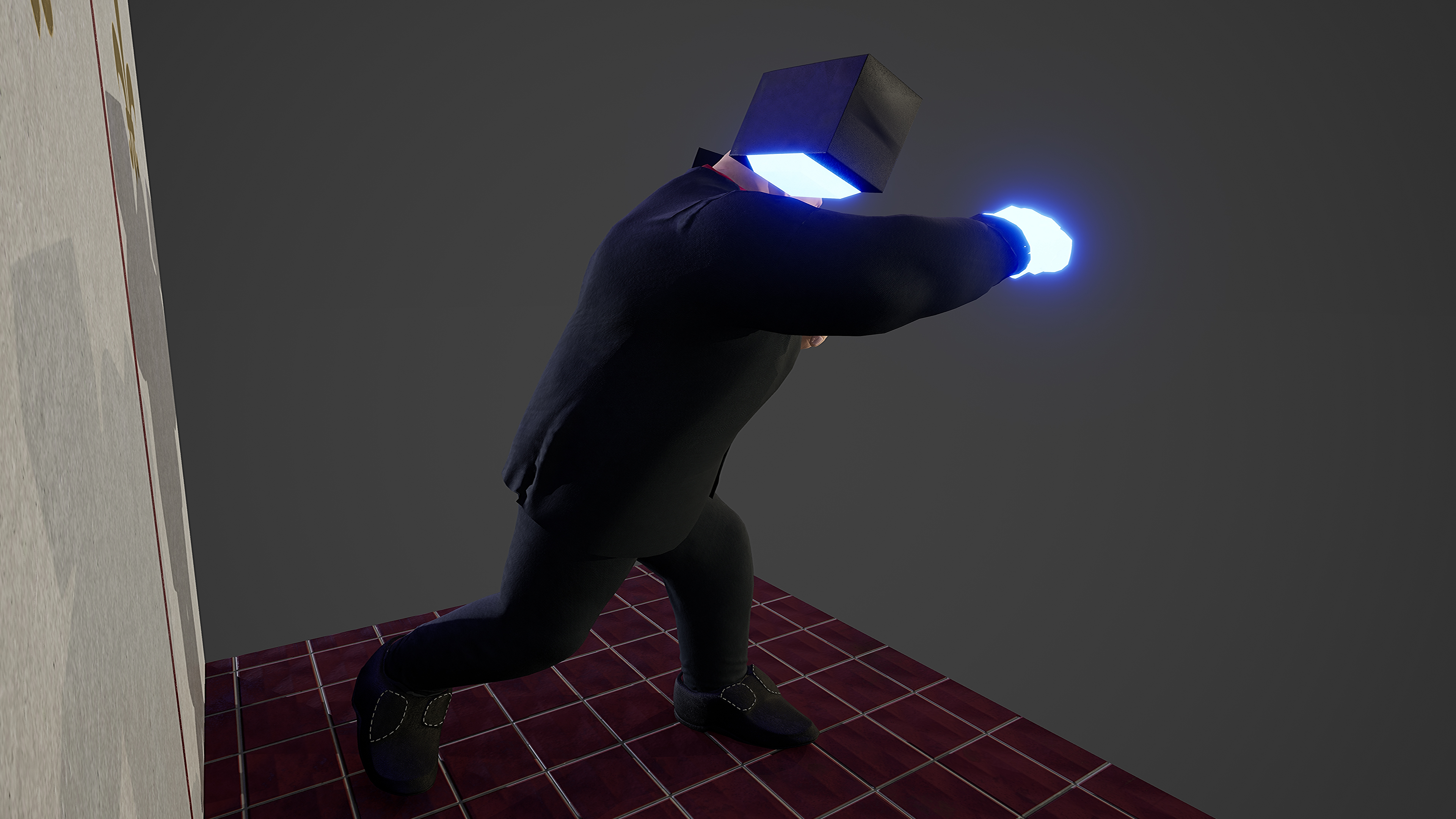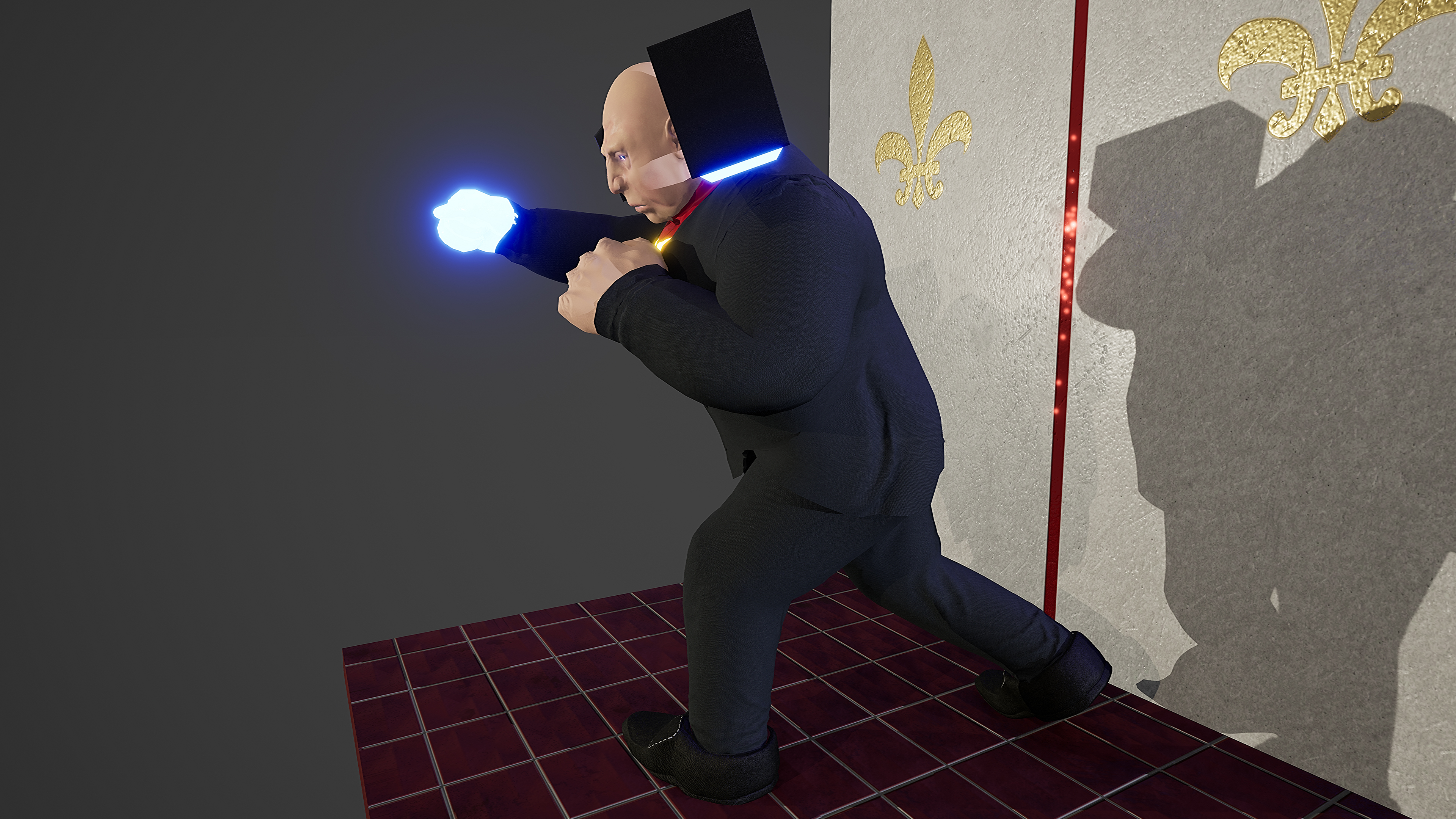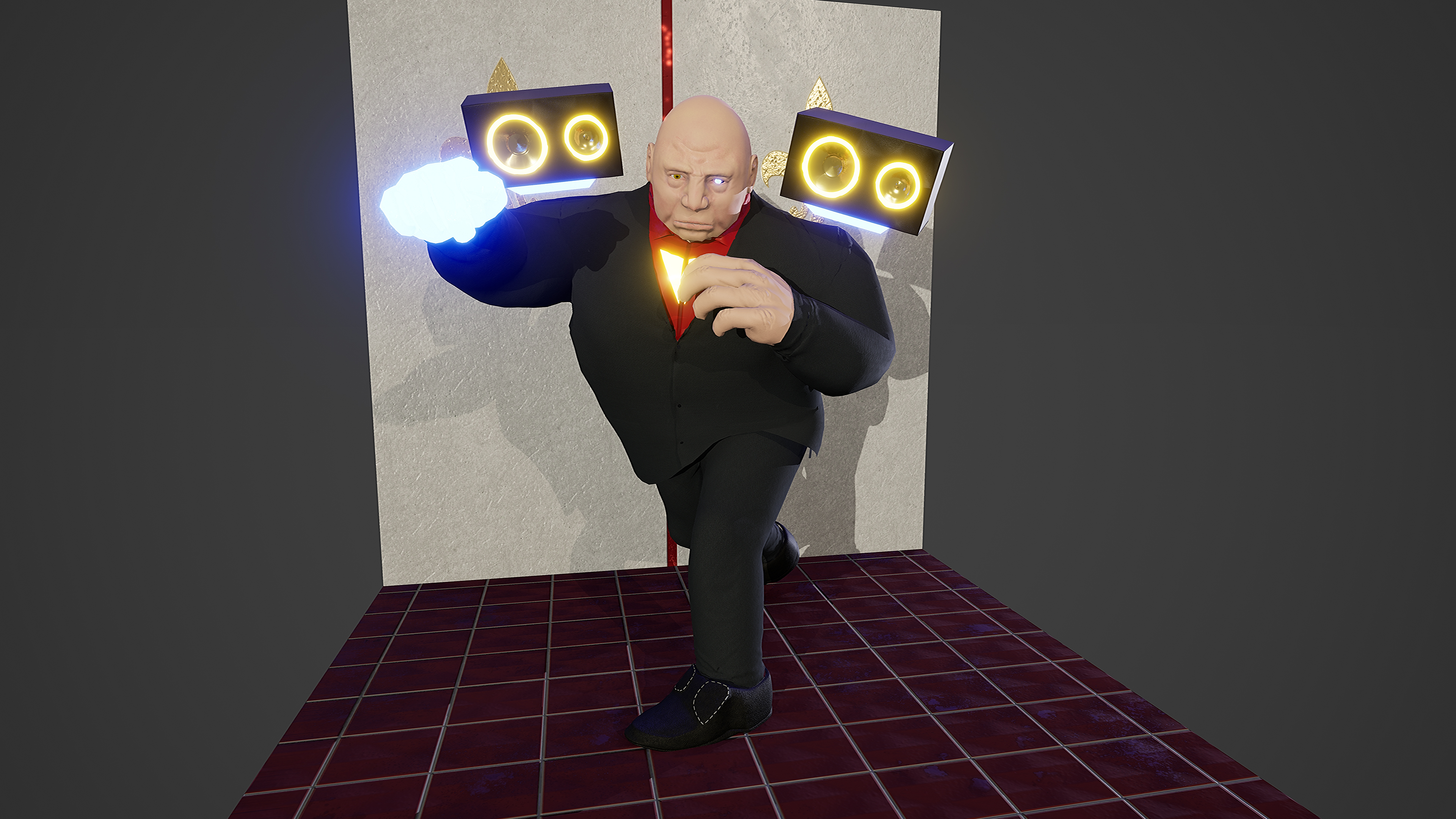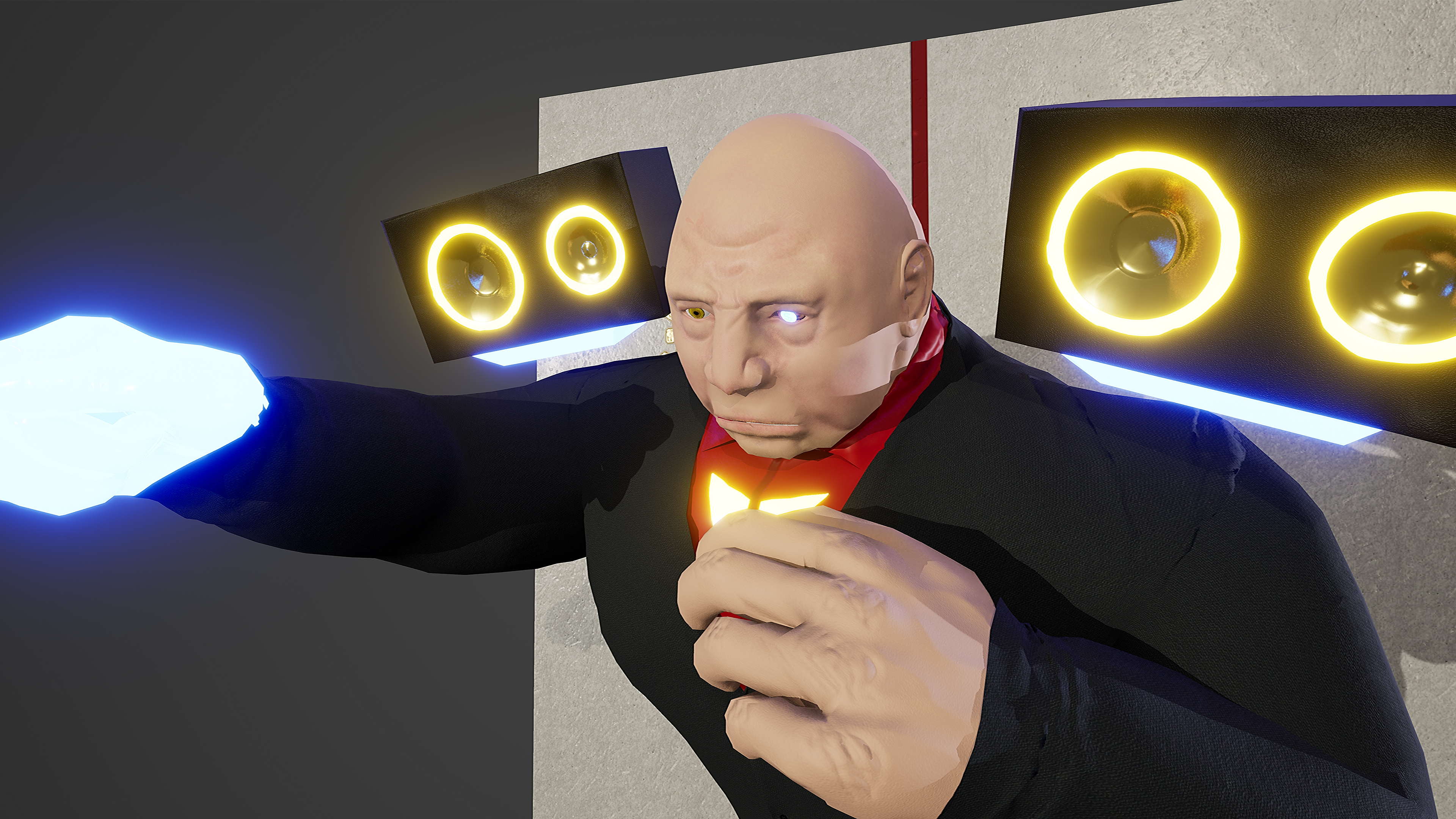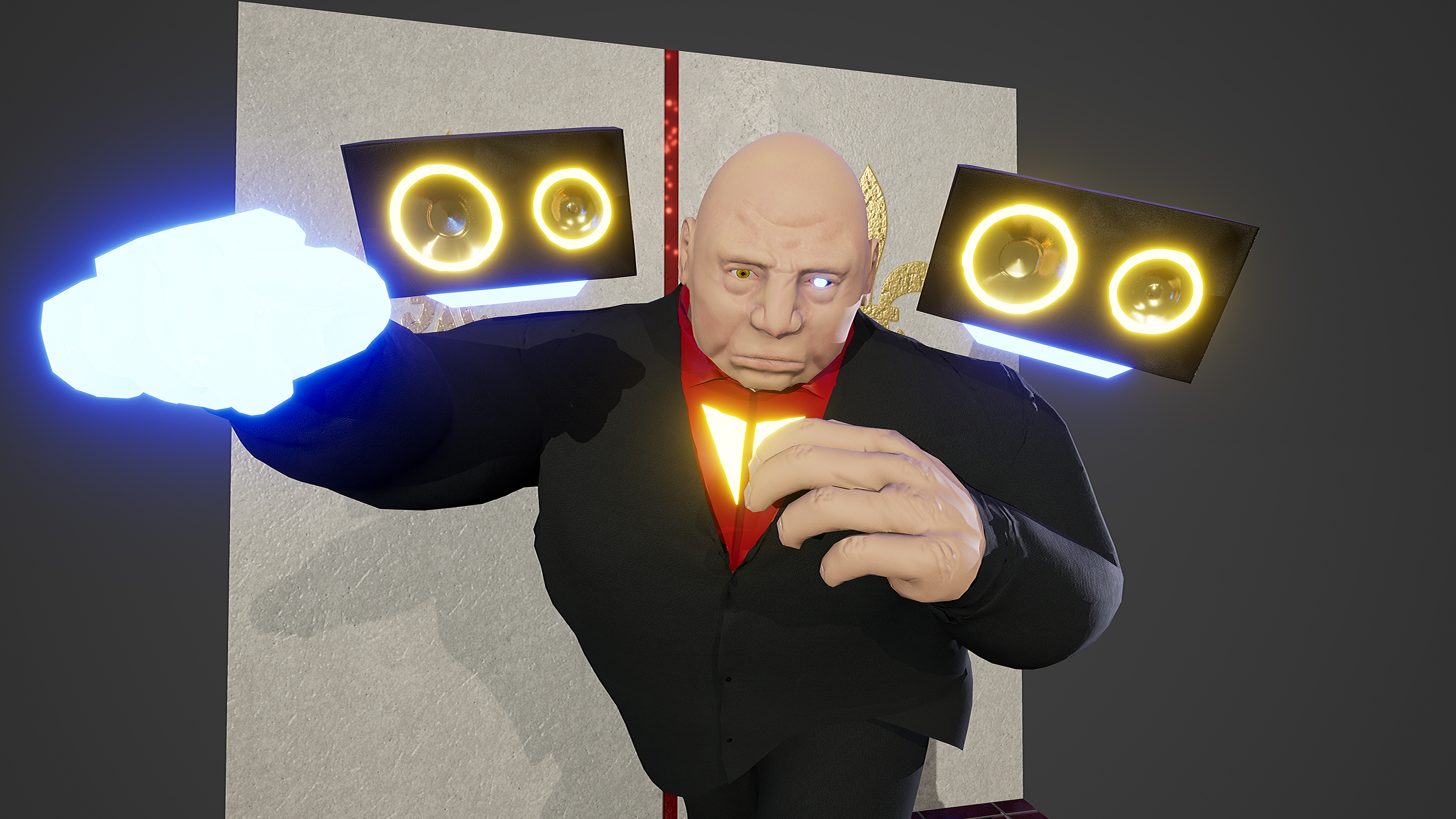 Example Animations Setup in Unreal Engine 4
Auto rig and animations obtained from Mixamo.
Software Used
• PureRef: Compile Reference Images
• ZBrush: Base Mesh Organic Sculpting
• Marvelous Designer: Shirt, Suit, and Pants Fabric Simulations
• Maya: Retopologizing whole Model, UV Unwrapping, Hard Surface Modeling
• Substance Painter: Texture Baking and Texturing of all elements
• Mixamo: Auto Rigged Model, Animations
• Unreal Engine 4: Animations, Lighting, and Rendering